Details
Ever wonder what Ryan Reynolds is thinking under that luscious head of golden hair? Yeah, us too.
Details Magazine asked him for some fashion tips and trends that he's picked up over his years of being so, well, gorgeous.
Read on for the Vancouver hunk's take on everything from dumb tattoos to over-plucked eyebrows to hair gel. Because what better way to gain some fashion knowledge than from the brain of a babe?
Here are seven of Ryan Reynolds life lessons:
Ryan Reynold's Life Lessons
The Importance of Timeless Style: "I look at guys like Cary Grant or Jimmy Stewart, and what they were wearing is what you'd wear now. I just hope in 20 years, when you see a photo of me at a premiere, I'll look good."
The Ultimate Wardrobe Staple:"A nicely fitted two-button suit is the best thing any guy can have. Guys are lucky: We can wear a suit over and over, just with different shirts and ties."
Don't Overpluck! "I see guys with, like, eyebrow art, and I wanna tell them, 'You don't have to go too crazy on your brows. Take it easy, man!'"
An Uncomplicated Exercise Plan: "When I'm not training for a movie, it's more relaxed. I do a lot of running. Usually I'll run four to six miles about three times a week. You try to eat right but you don't always."
Pare Down Your Running Shoes (But Only to a Point): "I run in a pair of New Balances with a thinner sole, but they're nothing like those barefoot shoes that show all five toes. I have a bit of a phobia about those."
Choose Your Tattoos With Care:"My tattoo is of a cannon in Vancouver that I got in a fleeting moment of stupidity maybe 14 years ago. A lot of people have really beautiful tattoos, and I get real tattoo envy. But then other people basically just treat them like bumper stickers for their bodies."
Embrace Getting Older:"I recently saw a picture from when I was just a pup—maybe 20 or 21 years old. And I look pretty bad. I've got some weird facial hair, and my hair is glopped with about six pounds of gel. So I really don't shy away from aging at all. I love getting older."
You can find more on Ryan Reynolds in this month's issue of Details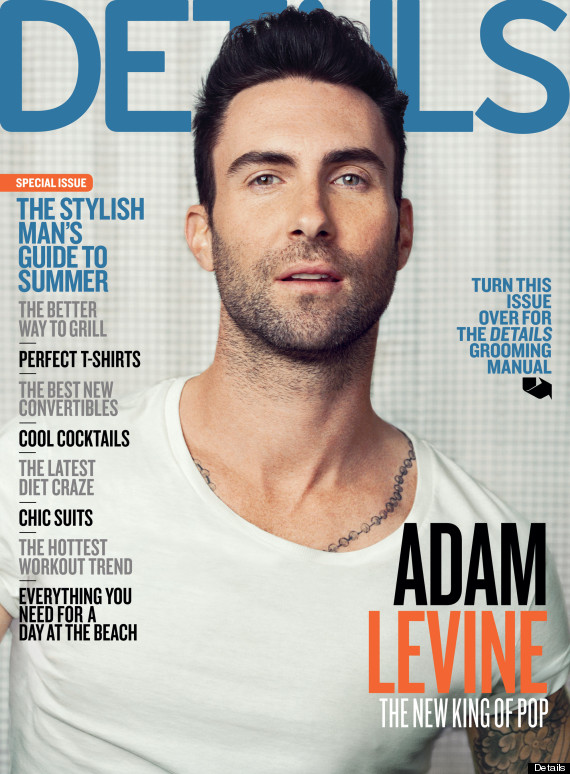 Want more? Be sure to check out HuffPost Canada Style on Twitter, Facebook and Pinterest.