Being the self-proclaimed "Worldwide Leader in News," CNN is tasked with swiftly and accurately spelling tricky names and places from around the globe. So you'd think naming their neighbour to the North would be smooth sailing.
Apparently not.
On Wednesday, during a segment about accused murderer Luka Rocco Magnotta, a graphic appeared on Erin Burnett Out Front naming Magnotta's home country as Canadia: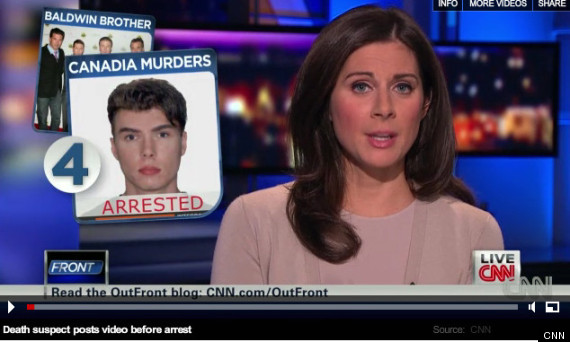 How did CNN make such a flub? We have a few guesses.
Perhaps CNN is hiring Republican campaign castoffs, namely the designer who dubbed the U.S.A. "Amercia" in an app for Mitt Romney.
Or maybe a maple syrup and hockey-lovin' graphic designer accidentally wrote in our nation's more affectionate name. Canadia is a pretty common slang term for the Great White North, as seen on Twitter and Urban Dictionary ("We decided it must be "Canadia" and "Canadians" or "Canada" and Canadans" and "Canadia" sounds so much spiffier). Wikipedia will even redirect you from "Canadia" to "Canada."
Or, more likely, someone just wasn't paying attention to their spelling. It wouldn't be the first time for CNN.
Also on HuffPost
Photo gallery
Twitter Reaction To "Canadia' Flub
See Gallery