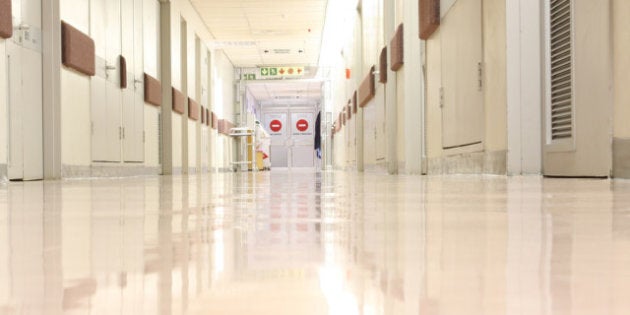 About one in 12 patients end up back in a hospital bed within a month of being discharged, according to a new Canadian report.
Not all hospital readmissions are avoidable, but both patients and administrators have an interest in reducing the rate to improve care and save money. A total of 2.1 million hospitalizations across the country in 2010 cost about $1.8 billion.
Thursday's report by the Canadian Institute for Health Information aims to look at who is returning to hospital and why.
In addition to the cross-country readmission data, the report also released details about readmissions to emergency departments after seven days in Alberta, Ontario and Yukon. Those areas represent about half the country's population.
"The one thing that I found interesting was the number of people who had a planned surgery who are back in the emergency department within a week, so those would be people who had for example a knee replacement, a hip replacement, a hysterectomy," said Kathleen Morris, director of health system analysis and emerging issues at CIHI in Toronto.
"You would've hoped that there would've been a good opportunity before the initial hospital visit to have a sense of the medications that needed to be taken, the symptoms to expect and what to do after the surgery."
For patients and their relatives, Morris stressed the importance of asking a lot of questions before and after a scheduled procedure in hospital, such as:
- What medications should I be taking?
- What symptoms should I expect while I recover?
- How long should those symptoms last?
- If something I didn't expect happens, what should I do? Should I call my doctor, should I go to the emergency department?
Being clear about what medications to take and what changes in symptoms or side-effects could be important is particularly important for seniors who often take a mix of prescribed medications, she noted.
Hospitals need to be clear when giving discharge instructions and continue to work on preventive steps like hand-washing and giving antibiotics before surgery to prevent infections when possible.
Dr. Van Walraven at the Ottawa Hospital Research Institute conducted similar research on readmissions and found about one in five are avoidable.
Dr. Irfan Dhalla, a physician and scientist at St. Michael's Hospital in Toronto, said readmissions are a problem across Canada as the health care system tries to adapt to older, sicker patients.
Such complicated patients benefit from a team-based approach of having doctors working together with nurses, rehabilitation therapists and personal support workers, Dhalla said.
"We worry when patients are readmitted that they might not be getting that care exactly when they need it in the place that they need it," Dhalla said.
The CIHI report showed medical and pediatric patients tended to be readmitted for the same condition they initially came to the hospital with, such as heart failure or pneumonia.
Medical patients accounted for nearly two-thirds or 65 per cent of unplanned readmissions, with chronic obstructive pulmonary disorder (COPD) and heart failure without angiogram the most common conditions.
For surgical patients, a post-operative complication such as infection, bleeding or pain were the main reasons for readmission.
Just over nine per cent of readmitted surgical patients, or more than 4,000 patients, returned to hospital for infections after a procedure.
Among women who had caesarean section deliveries, 23 per cent of the readmissions were for infections of the surgical wound.
In terms of predictors for readmission, staying much shorter or much longer than the expected length of stay made a difference.
Readmission rates were higher for those living in rural areas, where emergency rooms may serve as a focal point for different kinds of care compared with in cities, Morris said.
People living in the least affluent neighbourhoods also showed higher readmissions versus the wealthiest, but the reasons are unclear.