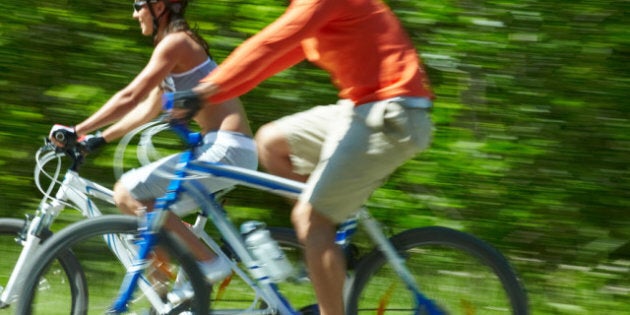 We may be kicking butt and scheduling in more workouts, but when it comes to maintaining a healthy weight, Canadians haven't budged.
The recently released Canadian Community Health Survey from Statistics Canada found even though smoking rates in Canada have decreased, we've left our healthy eating behaviours exactly where they were.
When it comes to fighting our bulging bellies, Canadians have not moved since 2009 -- perhaps literally, for some. Roughly 4.6 million adults have been classified as obese, which was almost the exact same number two years ago. Rates among men rose from 16 per cent to almost 20 per cent, while women rose from 15 per cent to 17 per cent, according to the survey.
The survey also found that in 2011, one in five Canadians over the age of 12 (at least 19 per cent) smoked on an occasion or on a daily basis, which was seen as a drop from 25.9 per cent in 2001.
We also need a few more lessons on eating our fruits and veggies. Last year, only 40 per cent of Canadians over the age of 12 reported that they consumed fruits and veggies more than five times a day. In 2009, almost 46 per cent of us ate our greens.
But at least we like to walk it out. The most popular leisure-time activity in Canada (with 70 per cent of respondents voting yes) was walking in 2011. Gardening, home exercise, jogging or running, swimming, and bicycling were also popular.
LOOK: Check out the highlights from Canada's 2011 community health survey: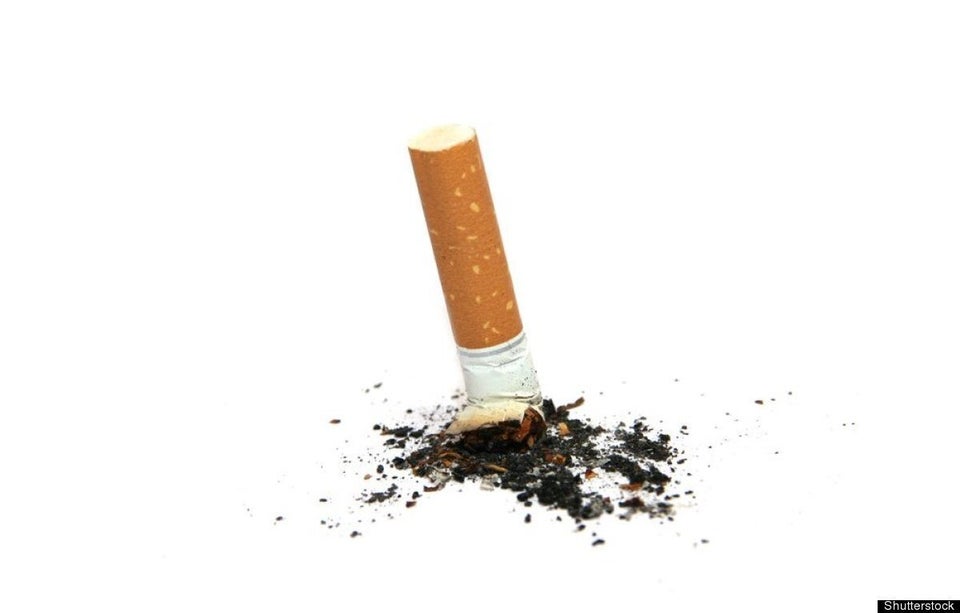 How Healthy Are Canadians?
Smoking Rates For Adults:
Smoking rates for both men and women have fallen over the last decade. Rates for men fell from 28.1 per cent in 2001 to 22.3 per cent in 2011 and for women, from 23.8 per cent to 17.5 per cent.
Since 2001, the largest smoking decline for both sexes occurred among teens. Young people aged 15 to 17 saw rates falling from 20.8 per cent to 9.4 per cent in 2011. And teens aged 18 to 19 saw rates drop from 33.7 per cent to 19.1 per cent.
The proportion of non-smokers aged 12 and older who were regularly exposed to second-hand smoke at home declined from 10.6 per cent in to almost half at 5.5 per cent in 2011.
Eating Fruits And Veggies:
In 2011, 40.4 per cent of Canadians aged 12 and older reported that they consumed fruit and vegetables five or more times per day. This was down for the second year in a row from the peak of 45.6 per cent in 2009.
In 2011, 53.8 per cent of Canadians were at least 'moderately active' during their leisure time, up from 52.1 per cent the year before. 'Moderately active' would be equivalent to walking at least 30 minutes a day or taking an hour-long exercise class at least three times a week.
At least 60.1 per cent of Canadian men, about 7.6 million, and 44.2 per cent of women, roughly 5.6 million, had an increased health risk because of excess weight. These rates have remained stable since 2009.
In 2011, 18.3 per cent of Canadians aged 18 and older, roughly 4.6 million adults, reported height and weight that classified them as obese. This rate was unchanged from 2009.
Between 2003 and 2011, obesity rates among men rose from 16 per cent to 19.8 per cent, and among women, from 14.5 per cent to 16.8 per cent.
In 2011, 19 per cent of individuals aged 12 and over reported heavy drinking, up from 17.3 per cent in 2010.
The proportion among males rose from 24.8 per cent to 26.8 per cent and among females, it rose from 10.1 per cent to 11.4 per cent.
Heavy drinking refers to consuming five or more drinks per occasion and at least once a month during the year prior to the survey.