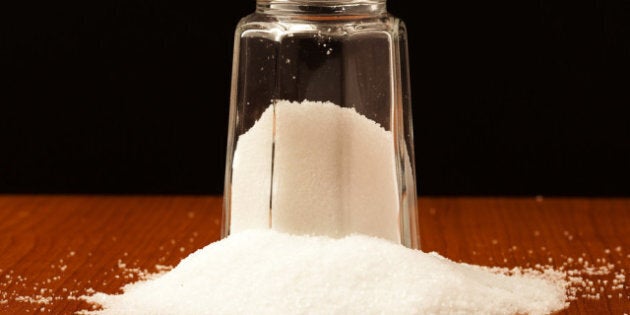 A report out of the University of Calgary suggests reducing sodium levels in food will save the health-care system billions of dollars.
The report, titled Policy Options for Reducing Dietary Sodium Intake, was released Tuesday.
Author Lindsay McLaren writes excessive sodium consumption is a risk factor for high blood pressure, stroke and heart disease.
On average, Canadians consume 3,400 milligrams of sodium a day, which is 1,100 mg over the recommended levels. At least three-quarters of that sodium comes from processed foods.
McLaren is proposing the following sodium reduction strategies to the Canadian government.
• Take a strong stand on sodium reduction federally, by setting reduction targets for the food industry, committing industry to meet the targets, and closely monitoring progress towards those targets.
• Mandate national warning labels for high-sodium products.
• Implement food procurement policies within contained food service environments, such as schools, child care settings and recreation facilities, which target sodium reduction.
• Restrict food marketing to children.
• Create a dietary monitoring system that would allow for an accurate assessment of sodium intake in Canadians.
• Refine the Canadian Nutrient File to enable a more nuanced analysis of population sodium consumption.
• Amend the Food and Drug Regulations to ensure that the serving sizes used in the Nutrition Facts Table are as uniform as possible to facilitate comparison of sodium levels in similar foods, and that they align with serving sizes assumed by Canada's Food Guide.
McLaren argues that implementing her recommendations will save the health-care system tens of billions of dollars.
Strategies In Other Countries
Ireland has developed a strategy to reduce sodium in processed foods, and is educating the public on the health risks associated with high sodium levels.
According to laboratory analysis used to monitor sodium content of food products, there has been a 10-15 per cent reduction in salt content of white and brown breads, dry soup mixes and dry sauce mixes.
In the United States a coalition of cities, states, and national health organizations developed a voluntary program to reduce sodium in 2008.
The National Salt Reduction Initiative's goal is to reduce Americans' salt intake by 20 per cent over five years.
In 2010, New York City Health began implementations recommended by the Institute of Medicine to develop a portfolio of dietary sodium reduction strategies. Local efforts have begun or are under consideration in New York City, the state of Massachusetts and in Los Angeles County in California.