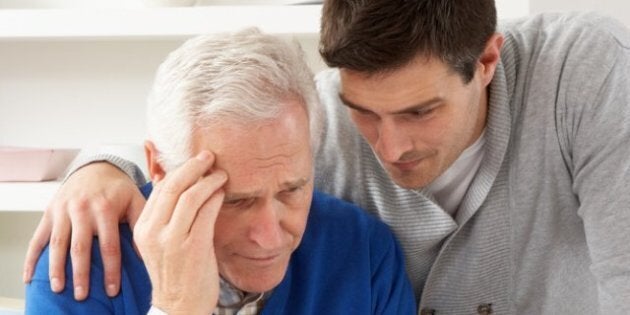 The number of cases of dementia is increasing dramatically, and governments around the world are unprepared for it, a health conference in Charlottetown heard Monday.
Barry Greenberg of the Toronto Dementia Research Alliance told the P.E.I. Bioalliance's Biotechnology and Human Health Symposium that the number of people in the world living with dementia is expected to double by 2030.
"We're going to be facing a medical onslaught of patients with dementia over the coming years," said Greenberg.
"There's going to be a crisis in nursing home care."
While 2030 may appear to be a long way off, Greenberg estimates it will take 10 to 15 years to prepare for that number of dementia patients. Jackalina Van Kampen, president of the Alzheimer Society of P.E.I., said there is a lack of political will to deal with the coming problem.
"We are not prepared at all. I think right now we're still fighting to convince people that this is a problem," said Van Kampen.
"We have an aging population and the incidence of dementia is going to become literally overwhelming."
The problem is long-term, said Van Kampen, and perhaps not one that governments feel the need to deal with immediately.
P.E.I. Health Minister Doug Currie acknowledges the province isn't ready to deal with the expected increase in dementia patients, but said he is well aware of the problem.
"We certainly recognize that we have more work to do," said Currie.
"We recognize that we have one of the fastest growing aging populations in Canada."
Currie plans to meet with Greenberg while he is in Charlottetown to hear his specific advice on what's needed on subjects such as nursing homes, drug research and support for families.