Canada's national women's rugby team is baring it all.
Posing for a calendar for the fourth time since 2004, Canadian rugby team players have taken it all off to celebrate their sport, bring down negative stereotypes and continue to look kick-ass with healthy and athletic bodies.
"Every woman on this team works so hard at being physically fit and eating properly, it is a reward to have these pictures taken so we can see our bodies in a beautiful light," said team flanker Barbara Mervin in a press release.
Proceeds from the $20 calendar will be used to support the women's program as they prepare for the 2014 World Cup and 2016 Olympics qualifiers (rugby is currently not an Olympic sport). Other proceeds will also be donated to an unspecified charity promoting physical activity and healthy eating among young girls.
"Playing in such a rough sport, we sometimes lose the beauty that is in it. We hear all the time that we don't look like rugby players, so there is clearly a stereotype about what women rugby players should look like. But having muscles is very beautiful and being physically fit is very attractive. We are elite athletes and we are proud of our bodies," Mervin says.
Story Continues Below: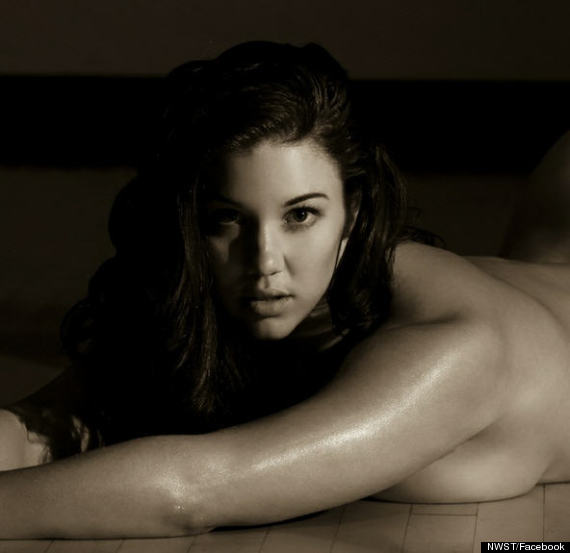 This isn't the first time a group of athletes have gotten together nude to celebrate a healthy lifestyle. In 2011, ESPN's October "Body Issue" showcased psychically fit male and female athletes including Vancouver Canuck Ryan Kesler and snowboarder Gretchen Bleiler.
For Mervin's team, selling chocolate bars and T-shirts in the past just didn't have the same impact or result in the same amount of dollars as the calendar. "Yes, sex sells but we hope to have a stronger message about body types. We hope we can help young girls to know that you can be 170 pounds and be absolutely beautiful."
You can check out more photos and behind the scene shoots on NWST's Facebook page and these shots from ESPN's Body Issue last fall:
ESPN the Magazine 'Body Issue' Photos