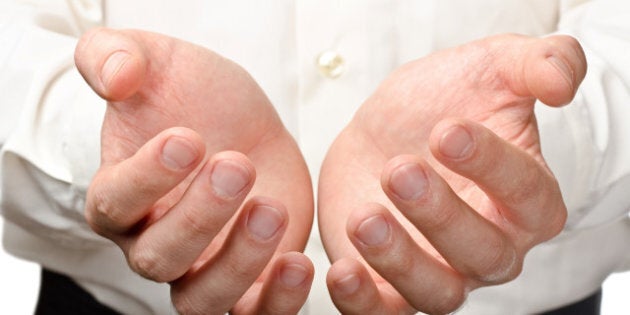 Nearly two-thirds of penalties levied by provincial securities regulators across Canada in the past five years have not been paid, a CBC News investigation has found.
"Clearly we have a problem with collection of fines and [securities] regulation," said Ermanno Pascutto, executive director of the Canadian Foundation for Advancement of Investor Rights (FAIR Canada).
"I think it's important that people who break the rule actually be sanctioned," he said from his Toronto office.
In analyzing data supplied by all provinces, CBC News found that only 35.7 per cent of the penalties owed for violating securities laws across the country since 2007 was actually collected by the commissions.
That means of the $444 million in penalties levied, $285 million has not been paid.
George Schwartz, a man who still owes thousands of dollars in penalties, questions the whole system.
"It's all a farce. That's what I'm trying to tell you. And people take it to be a farce and the regulators are not enforcing it," said Schwartz, the former president of a defunct Ontario company that has been fined by regulators.
Said Pascutto, "I expect that the rule-breakers already know that most of the fines are not paid. The important thing is that the people of Canada become aware that the system is not effective in collecting fines."
Penalties can take the form of fines, investigation costs, settlement agreements, and repayments of ill-gotten gains by people or companies found violating securities laws.
Quebec had the best rate of collection, at 77 per cent, while British Columbia had the lowest rate, at 2.9 per cent.
The B.C. Securities Commission (BCSC) says collecting fines is difficult because violators often skip town, run out of money or end up in jail.
Investor lost thousands to fraud
B.C. resident Eleanor Thielke said she lost thousands of dollars in a case that went to the BCSC.
Ronald James Conn was a registered mutual fund salesman who convinced Thielke in the 1990s to invest in the Mindoro Gold Mine in Oregon.
After the mine turned out to be a fraud, the BCSC fined Conn $50,000, because, as an experienced mutual fund salesman, he had an obligation to prevent people from buying into it.
"I didn't know he hadn't paid the fine until CBC told me," Thielke said in an interview at her home in Halfmoon Bay, B.C.
"There obviously isn't any deterrent factor here. None," she added. "I mean, I dare say he would do it again. What would stop him?"
Conn is once again in trouble with regulators and police for illegally trading shares in Follicles, a company involved in the manufacture of a hair restoration device.
Conn appeared in provincial court in Vancouver on Tuesday. The charges against him include 14 counts of criminal fraud and 132 breaches of the B.C. Securities Act.
"It's unbelievable. Unbelievable. I'm speechless," Thielke said.
Recovery is limited, says association
Provincial securities commissions across the country refused requests for interviews, but the Canadian Securities Administrators, an umbrella organization that represents them, issued a statement to CBC News.
"Regulators make every reasonable effort to collect monetary penalties, including using the services of collection agencies and registering judgments against assets," Bill Rice, the association's chairman, said in the statement.
"Recovery is often limited as a significant number of cases involve serious fraud where there is little or no likelihood of ever collecting the money," he added.
"Where appropriate, regulators pursue charges in the courts, either on their own or through a Crown prosecutor where jail terms can be imposed."
But CBC News has found that even those who are targeted by the regulators are questioning their efforts to collect.
Schwartz is the former president of Euston Capital, a now defunct Ontario company that has been sanctioned in several provinces.
"It's the commissions that fail to take the practical steps to recover the money," he said from his home in Maple, Ont.
"There's no terms of repayment. There's no terms for when this amount becomes due, and it's basically a fake IOU."
'I feel duped'
Schwartz said securities commissions often take too long to investigate and discipline, so by the time the fines are levied, years have passed and there is no money left.
Schwartz said he cannot pay his fine because he's nearly "penniless."
"If they're not making an effort to collect it from me, I'm not going to be 'Johnny B. Good' and walk up to the cashier and pay them the amounts which I couldn't pay anyway," he said.
That lack of collection is still a sore spot for Randy Gelsinger, a Manitoban who lost the $6,000 he had invested with Euston Capital.
"If they don't want to pay, they don't have to pay. It's a terrible way to do things, but that's just the way the Canadian justice system works," said Gelsinger, who runs a small business in Swan River, Man.
Gelsinger's investment, which was to go into the cross-border pharmaceutical trade through Euston, turned out to be a harsh lesson for him.
"I feel duped. Like my wife said, 'If it sounds too good to be true, then it probably is,'" he said.
"My wife just said, 'Told you so!' And that probably hurt more than anything."
More effort needed in collections
Gelsinger said people who fleece investors should be sent to jail, in addition to paying fines and repaying investors.
FAIR Canada's Pascutto said securities commissions need to put more effort into collecting. One solution, he said, could be to hire outside companies that specialize in collections.
Pascutto said transparency is also important, suggesting that commissions should publish the names of those who do not pay their penalties.
Ontario and British Columbia are doing that, and starting next month, New Brunswick will begin publishing unpaid fines in its annual report.
The collection rates vary widely from province to province, and those lower than the national rate (35.7 per cent) include:
- New Brunswick at 17.3 per cent.
- Saskatchewan at 22 per cent.
- Manitoba at 24.2 per cent.
- Nova Scotia at 29.2 per cent
- Ontario at 31.2 per cent.
Alberta was above the national collection rate at 51.6 per cent.
New Brunswick Justice Minister Marie-Claude Blais said collecting fines is difficult because the companies are often outside the province or the country.
Blais said that's less important than recouping the money New Brunswickers invest.
"Government has always found it very important that those victims are first and foremost considered, and that we have services for these victims," she said.
"One of the fines last year was a million dollars — so hard to recoup when it's a complicated scheme and people are out of the country," she added.
National regulator suggested
Pascutto said having a national securities regulator in Canada might help with enforcement and collection efforts.
"We have done a very poor job in this country, and that is one of the major criticisms within the country and internationally about Canada's approach to enforcement with financial crime," he said.
In B.C., Thielke said, regulators need to find a way to get tough with those who don't pay their penalties.
"A slap on the wrist, and off you go again. I mean, people should go to jail," she said.
"I'm just truly disgusted."