American Ambassador to Canada, David Jacobson, celebrated Independence Day with 4,000 of his closest friends Wednesday.
Jacobson, who was appointed by U.S. President Barack Obama back in 2009, hosted a summer BBQ at his sprawling estate in Ottawa's posh Rockcliffe neighbourhood.
He told The Huffington Post Canada that while he is unsure whether he'll remain in the post next year — his future relies on Obama being re-elected this November — the embassy's work goes on.
"My job, while I am the personal representative of the President of the United States, I am also the representative of the American people," Jacobson said. "And our job, our business, keeps going, everyday, election or no election. Obviously, the result of the election is going to influence who is going to be here over the long term, but it really has not...(had) any marked effect on what I do."
The U.S. Ambassador's annual event in Canada's capital is a who's who of the diplomatic, political, and journalistic community and usually draws cabinet ministers, supreme court justices and well-known television personalities.
Though HuffPost didn't spot any political heavyweights while we were there, there were certainly many well-dressed guests who took the opportunity to showcase their red, white and blue.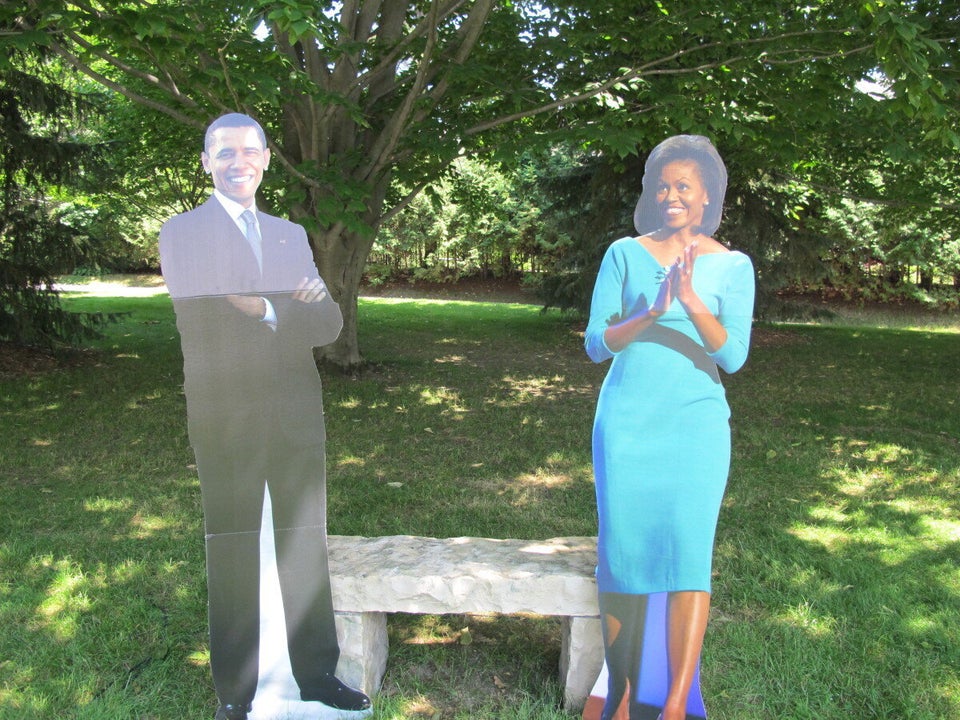 U.S. Ambassador's July 4 BBQ In Ottawa