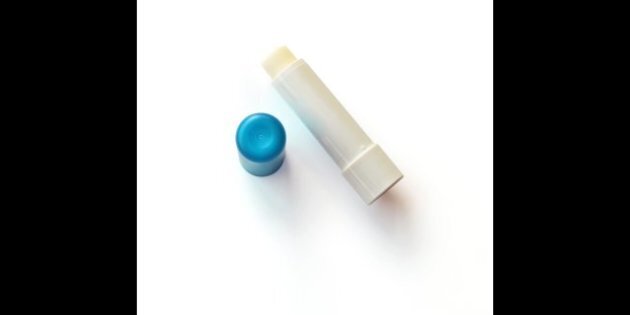 We all want to care for our kissables and battling the harsh environmental conditions that leave our lips looking chapped and dull is not easy. We've heard all about what to do and what not to do to keep them looking luscious and smooth (smoking can make them black and wrinkled; habitual licking can make them cracked; sun can dry them out, etc., etc.). But what's really valid? We sat down with Dr. Benjamin Barankin, Toronto dermatologist and Medical Director of Toronto Dermatology Centre , who was anything but tight-lipped about proper lip care.
Check out his tips below: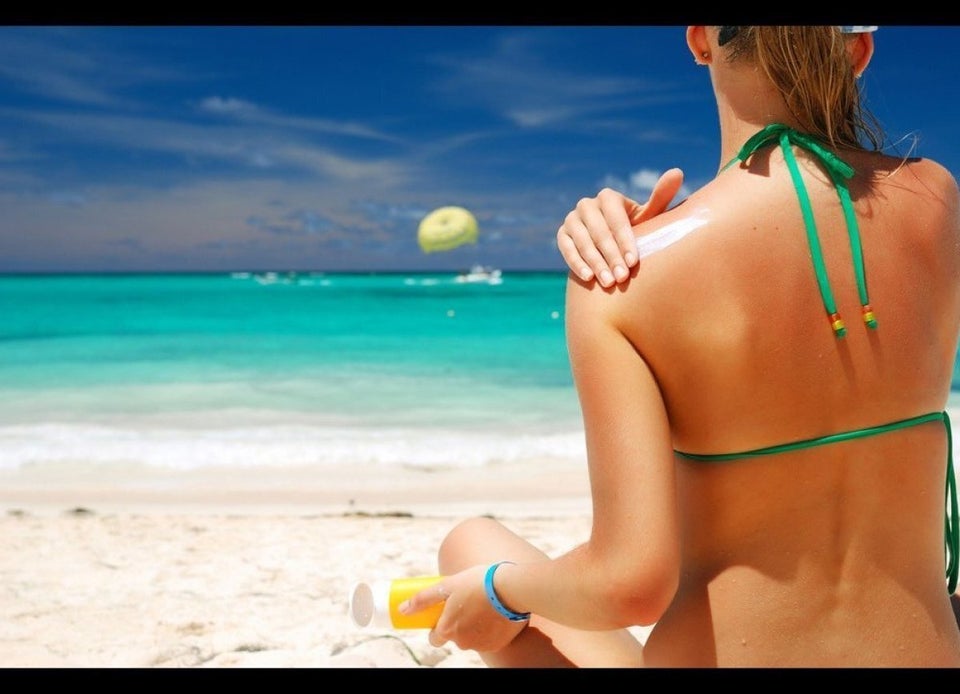 Lip Care: Tips On How To Care For Your Pout
Minimize And Avoid Sun And Windburn
According to Dr. Benjamin Barankin, we need to protect our lips from the sun's rays: "Just like we need to moisturize and protect our skin from the elements and ultraviolet radiation, it's important to lubricate the lips with chapstick and ideally one that has SPF in it. Sufficient water intake and not licking the lips is important too," he says.
See A Dermatologist When Necessary
Dr. Barankin highlights that women with chronic chapped lips should consider a thicker chapstick or exfoliate the lips. However, if this fails to do the trick, he advises women to see a dermatologist. He warns that "there may be pre-cancerous sun damage which is treated quite differently." He also notes there may be an allergic or irritant reaction to a chapstick or other facial products. "It's best to review [everything] with your dermatologist," he says.
Look Out For Certain Ingredients In Lip Balm
Dr. Barankin told us all about ingredients to look out for when purchasing lip balm. At the top of his list? Petrolatum and Aloe Vera. He also recommends Vitamin E, but warns some people are allergic. He adds, "SPF ingredients such as Oxybenzone or some type of Cinnamate can be useful although again a small percentage of people could be allergic to Oxybenzone."
Types And Flavours Of Lip Balm To Avoid
When it comes to treating your lips, Dr. Barankin says "the simpler, the better." He recommends no-fragrance lip balm and advises to stay far away from cinnamon flavouring. He also advises "avoiding Vitamin E and Oxybenzone, which are, although infrequent, occasional causes of irritation or allergy."
Moisturizers And Other Treatments To Use On Your Lips
According to Dr. Barankin, "thick moisturizers (Vaseline, Prevex) can be used on the lips." He also notes lipstick itself is often moisturizing -- and it protects from ultraviolet light!
According to Dr. Barankin, there are some people who have almost become addicted to their chapstick. "Twice a day application is more than enough for most people and won't result in overmoisturizing or addiction."
No Licking And No Picking
Dr. Barankin's words to live by? "Be kind to your lips just like you would the rest of your facial skin." He says not to pick or lick your lips, as damaging results can often ensue.
Brands Of Lip Balm We Love
Although Dr. Barankin couldn't come up with any specific recommendations for lip balm brands, we most definitely have our favourites. Check out our list of lip balms that make us chaptastic:
1. Evolution of Smooth (eos): Who wouldn't love a brand that can provide you with a quick shave, chap-free lips and soft skin? Plus, the packaging is remarkably pretty.
2. C.O. Bigelow: This lip balm is fragrance-free and animal-friendly -- it's great to wear under or over lip balm.
3. Kiss My Face: This lip chap is made with all-natural products like cranberry and beeswax. The sticks come in fun, fruity flavours like Cranberry Orange and Ginger Mango.
4. Labello: This chapstick goes on smooth and thick and has unbelievable lasting power. There's a type (active/sporty, gloss, etc) for every kind of lip care you need.
5. Burt's Bees: A Canadian favourite, this brand uses ingredients straight from the bee's hive. With products like pomegranate and eucalyptus oil, using this product guarantees healthy lips.
6. Palmer's Cocoa Butter: This lip balm can be found in the baby aisle of most Shoppers Drug Marts. Made with Vitamin E, it provides ultra-moisture and a hint of gloss.