It's well-known among Hollywood circles -- and the tabloids -- that Ben Affleck and Jennifer Garner are among the most dedicated of parents, spending time with their kids in as normal a fashion as is possible for huge movie stars.
Since their third child, son Samuel, was born in February, they've kept him relatively out of the spotlight (apart from one quick photo in May), but apparently determined America's birthday was the appropriate time for him to start getting some attention.
Following an appearance at a private Fourth of July party, X17online.com snapped Garner with Samuel and daughter Seraphina, 3, at a park in Santa Monica.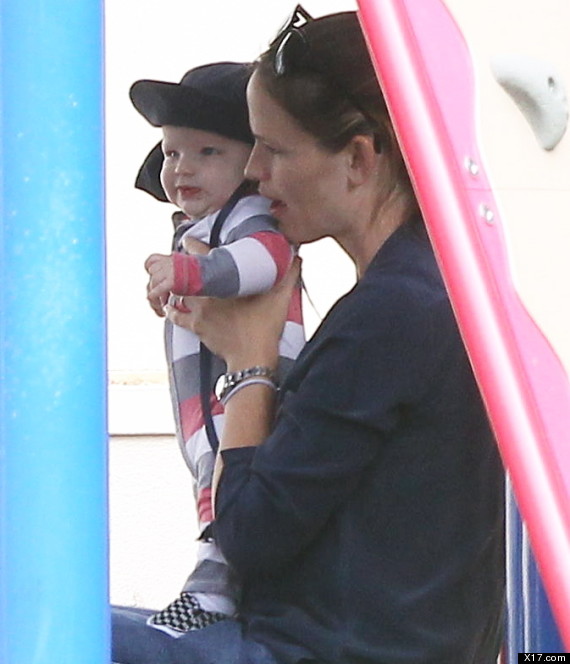 Schedules are tough for any parent, particularly during the summer, so it's genuinely great to see the star spend the time playing with her kids. Just watch yourself on that slide, Garner!
Check out more pics of Jennifer Garner playing with her kids at X17online.com.
Check out some other stars and their adorable offspring.
Celebrity Kids: Out And About