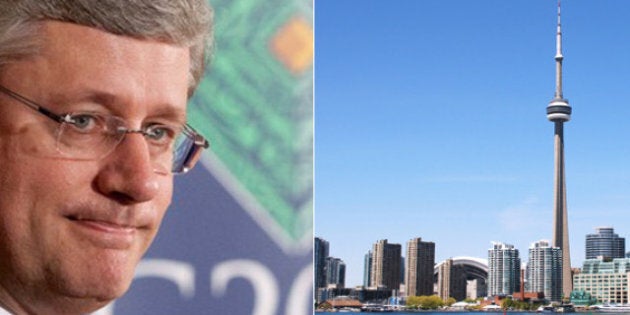 If the 2011 result in the riding is any indication, it could be a close one.
When the ballots were counted on May 2 of last year, Conservative candidate Ted Opitz came out on top with 21,644 votes to the incumbent Liberal Borys Wrzesnewskyj's 21,618 votes. So close was the result that two decimal points are needed to express the outcome: the Conservatives took 41.21 per cent of the vote to the Liberals' 41.16 per cent.
The riding is a patchwork of Liberal and Conservative pockets of support, with a few NDP-voting neighbourhoods added to the mix for good measure.
But the federal Conservatives have slipped in Ontario by as many as eight points. At the same time, the Liberals have held steady since the May 2011 election, suggesting Etobicoke Centre should swing to them. The NDP, however, is up seven points in the province and could cause a problem for Wrzesnewskyj. How much of that Liberal vote will the NDP be able to attract?
Unlike during the last election, when only the possibility of the NDP in opposition could be imagined, the New Democrats have become a serious alternative to the Harper Conservatives.
The Liberals are also now cast in a different shadow. Whereas they are presently third party in the House of Commons, leaderless and faced with a questionable future, at the time of last year's vote the scope of the disaster that was about to befall them was unknown. Now that the political landscape has shifted so dramatically, for which opposition party will anti-Harper voters cast their ballot?
It will be a difficult balancing act for the Liberals. Not only will they need to prevent voters from switching over to the New Democrats, they will need to convince them to overturn the results and opt for an opposition MP over one that sits in the government. Wrzesnewskyj is at least a known quantity, having represented the riding from 2004 to 2011, but Opitz has been the MP for Etobicoke Centre for over a year now.
If the Supreme Court decides that a byelection should be held, it will be a tight race. Both the Conservatives and Liberals can be expected to pour the maximum amount of resources into the fight. But in order to minimize the effects of a loss, the Conservatives will have the option to hold byelections in two other safe ridings on the same date.
Even with byelections being held in the two other ridings, Etobicoke Centre will be the focus of attention. There is no question that it would be a closely fought contest – what remains to be seen is whether the Supreme Court believes it should take place.
Éric Grenier taps The Pulse of federal and regional politics for Huffington Post Canada readers on most Tuesdays and Fridays. Grenier is the author of ThreeHundredEight.com, covering Canadian politics, polls, and electoral projections.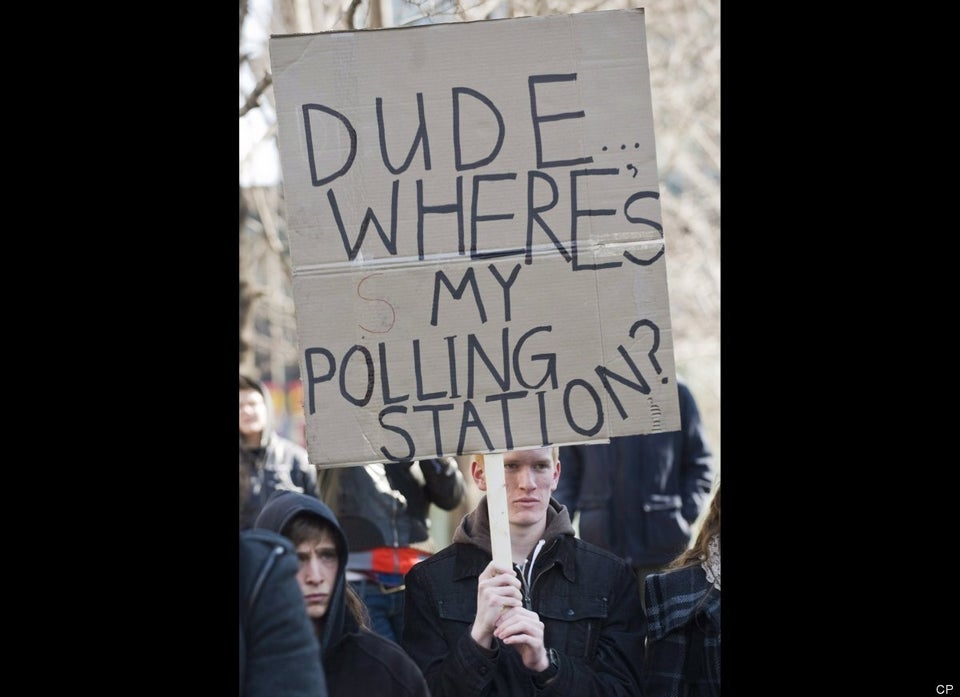 9 Facts About Pierre Poutine And Robocalls