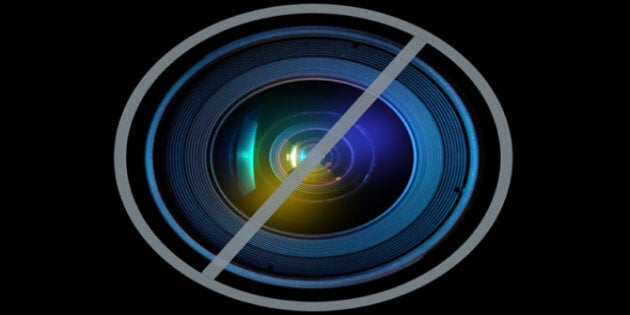 The controversial online surveillance Bill C-30 would help police catch criminal suspects such as Luka Rocco Magnotta more quickly, according to briefing notes for Public Safety Minister Vic Toews prepared in the aftermath of the gruesome killing of Jun Lin.
The documents drawing a link with the Magnotta case and Bill C-30 were drafted and circulated by senior officials June 4 — the same day the suspect was arrested in Berlin and more than a week after the crime occurred.
The arrest came after an international manhunt and a video of the crime in progress was posted to an online gore website.
Under the heading: "Could Bill C-30 have helped locate [suspect] Luka Rocco Magnotta earlier?" two memorandums decline to comment on specifics of the investigation because it is continuing, but go on to say the bill "would provide police with tools that could prove useful in similar cases."
"Bill C-30 would give authorities quicker, more reliable access to electronic information that can help catch criminals faster, which would be especially useful in cases where the suspect intends to flee or seriously harm another individual," it reads.
The documents, released to CBC News Network's Power & Politics under access to information, also say:
- C-30 would require telecommunications service providers (TSP) to provide basic subscriber information such as internet protocol (IP) addresses, which could provide useful to reveal the identity of someone who posts a video or social media comment online.
- The bill would also allow police to immediately request the suspect's TSP to preserve the suspect's computer data for up to 21 days to give authorities time to obtain a warrant to access potentially useful electronic evidence.
- And it would provide a single warrant application process for multiple investigative techniques — such as tracking — related to a single investigation involving interceptions; in cases where speed is critical, going to a single judge for all the warrants would help reduce delays while maintaining the highest standard of judicial scrutiny.
The package of documents also includes a circulated transcript of a Power & Politics segment that aired May 31 on the case — including a report on a video posted to an Edmonton-based website that allegedly depicted the suspect killing and dismembering the victim.
The video was viewed 300,000 times in a four-hour period as the news broke.
Expert questions bill's usefulness
The document package also includes an email circulated to government officials containing a blog posting by internet specialist Michael Geist, a law professor at the University of Ottawa.
At the time the story was developing, Toews said C-30 would be useful and relevant in such cases, but declined to comment specifically on the potential merits of the bill for the Magnotta case.
But Geist disputes the proposed internet surveillance legislation would have anything to do with a case like Magnotta's.
"By the time the evidence began to accumulate, he was already in Europe," Geist told CBC News. "The claim that C-30 would have made a difference is simply false — there is no evidence that law enforcement ran into problems tracking down his location to Europe and ultimately making the arrest."
Magnotta fled to Paris, then Berlin, after body parts were mailed to the Conservative and Liberal party offices in Ottawa. The torso, later confirmed to be the body of Jun Lin, was discovered earlier in a trash bin at a Montreal apartment building.
As for the specific four claims made in the documents, Geist says there is "far less than meets the eye." He notes:
- ISPs already disclose subscriber information 94 per cent of the time without a court order. For the remainder, there is no evidence that obtaining a warrant for this kind of case poses a problem.
- A preservation order still requires a warrant — it is not immediate as suggested in the Q&A documents.
- There is no evidence that there are delays in obtaining warrants.
A Montana lawyer, Roger Renville, alerted police to an online video depicting a man being stabbed and dismembered on May 27, but it was dismissed as phoney.
Meanwhile, it appears a dispute is brewing over which agency will pick up the costs of transferring Magnotta to Canada from Berlin. The suspect was carried by a military aircraft and accompanied by several federal officials.
Justice Canada spokeswoman Carole Saindon said under the Extradition Act, the "competent authority" — in this instance, the province of Quebec — is responsible for covering transportation costs back to Canada.
But Montreal Police Service spokeswoman Marie-Élaine Ladouceur said the flight cost is being negotiated between the different parties to determine who will pay, noting Public Safety, National Defence, Justice and Foreign Affairs also had a role.