It appears Paulina Gretzky can't get enough of showing the world some major skin.
Last night, the 23-year-old daughter of hockey legend Wayne Gretzky posted a photo of herself on Twitter -- she was posing with a pal in an itsy-bity green bikini.
The Tweet, with the caption "Fun day on Set of Grown Ups 2 @KimberlyAlexisH" is the latest in a series of provocative social media posts the aspiring actress has made over the past year.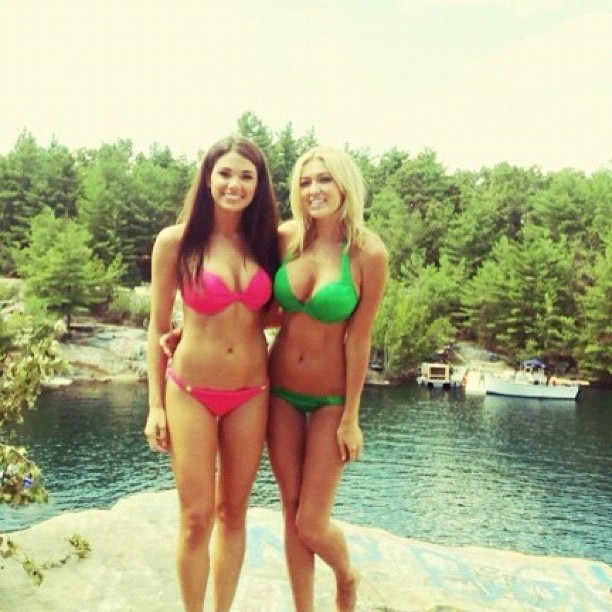 There were the beach bathing party photos she uploaded to Instagram in May, as well as the scandalous shots she shared with her "online pals" in November -- they drew the ire of her famous father and she ended up temporarily shutting down her feed.
But with some 142,000 people now following her every social move, the buzz surrounding the sports socialite is unlikely to die down any time soon. She was recently named to Maxim's Hot 100 list and she recently starred in 'Guns, Girls and Gambling' alongside Gary Oldman and Christian Slater.
Check out some of the other images Paulina Gretzky has posted to Twitter.
Paulina Gretzky's Insta-Scandal