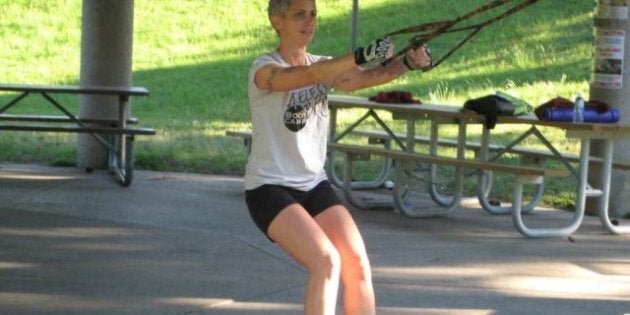 Each week, the Huffington Post Canada's Living team will try out something that has sparked our curiosity, and as long as we live to tell the tale, we'll let you know all about it.
Price: Approximately $140 for eight classes (though prices go down when you buy a package)
What It Is: Classes that use suspension training as a way to gain muscle and strength, as well as promote weight loss. And what's suspension training, you're wondering? It's a type of workout that uses your own body weight, along with a suspension tool (Ageless Body's "Fit Kit," mountain climbing-grade cords and handles is theirs) to do exercises you already know and love -- just now with a bit more of a challenge.
Trying It Out: The Ageless Body Bootcamp, which is currently running in one west-end Toronto neighbourhood, consists of a one-hour class, complete with five-minute warm-up, 12 exercises repeated twice, a few cardio stints tossed in, and core work toward the end. It sounds so simple laid out that way, but trust me, it wasn't.
The Fit Kit is tied around a giant concrete pillar in a gazebo (though it can also easily be looped over a door for home workouts). Owner Ivan Dragos reassures me this seemingly innocuous gear can hold up to 1500 pounds -- but even so, I give it some tugs before I put my full weight into it. Even if you're used to heavier weight training, suspension fitness will be a challenge, particularly because it forces you to use your own body as the weight -- and if you're not in the exact right body position, look forward to some serious twinges the next day.
SEE: Exercises from Ageless Body Bootcamp. Story continues below: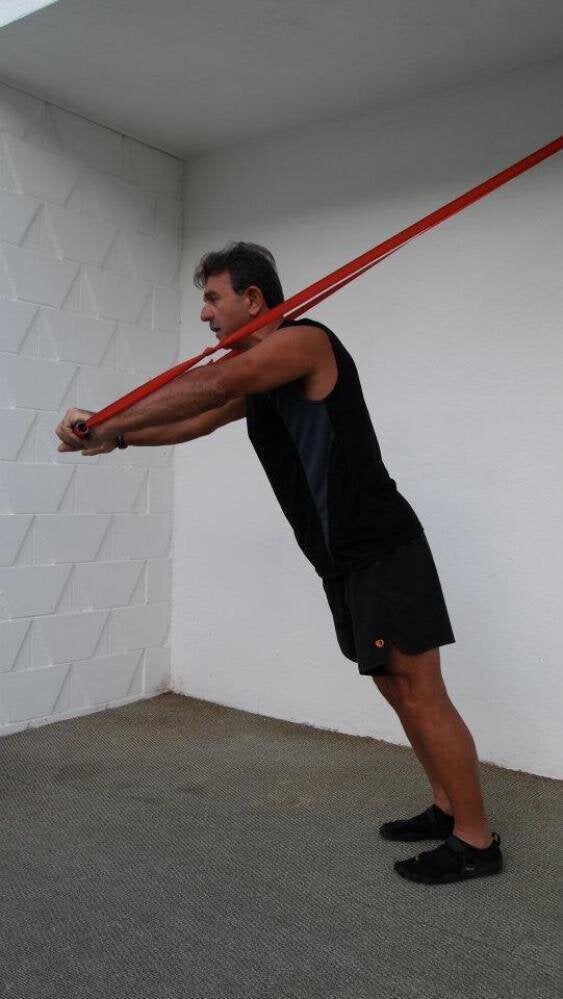 Suspension Fitness Exercises
Our Thoughts: With so many workout classes opting for "new" and "improved" techniques these days, it was nice to go to a class that was purely about strength conditioning -- albeit with the suspension gimmick for a bit of interest. As someone who does strength training occasionally -- say, once a week -- the exercises were a challenge throughout. And better yet, there were plenty of options to make it more difficult once you'd mastered the original pose, merely by moving your feet around a bit.
Rather than a one-off kind of class that you can go to and say, "yeah, I tried that," the bootcamp is definitely geared toward those who intend to stick it with it for the long term. Dragos also notes it can get results quicker than other exercises, thanks to its focus on both the muscles and the core strength required to utilize the suspension kit -- attending two classes per week for a month, longtime participants I spoke of five to ten-pound weight loss.
Our Tips: To conquer suspension training, you must be prepared to feel a bit awkward, especially during the core workout. Lying down with your feet in the handles automatically feels silly, reminiscent of getting your foot stuck in something you can't quite work your way out of. But you know what? Silly kind of makes the exercises more fun, so giggle away.
And most of all, don't fear the term "suspended." This isn't about flying through the air, twisting and turning in the wind. Your feet are firmly planted on the ground throughout (except for those hilarious plank positions), and the only way you'll have lift off is if you decide to get extra ambitious and go for a pike.
Have a suggestion for a Test Drive? Tried something you loved or hated? Let us know on Twitter at @HuffPostCaLiv, or in the comments below.
Check out these other products we've put to the test: