There's something we just love about seeing celebs stand in their non-famous friends' weddings.
Kirsten Dunst, 30, was maid of honour in her best friend's wedding in Santa Barbara over the weekend.
She wore a pale, full-length sheath dress and carried a small lavender bouquet that matched the lavender wreath in her hair.
Despite Kirsten's star status and her pretty maid of honor style, the beautiful bride stole the show in a stunning wedding gown covered in vintage lace.
And that's how it should be... even if you maid of honor is a Hollywood actress!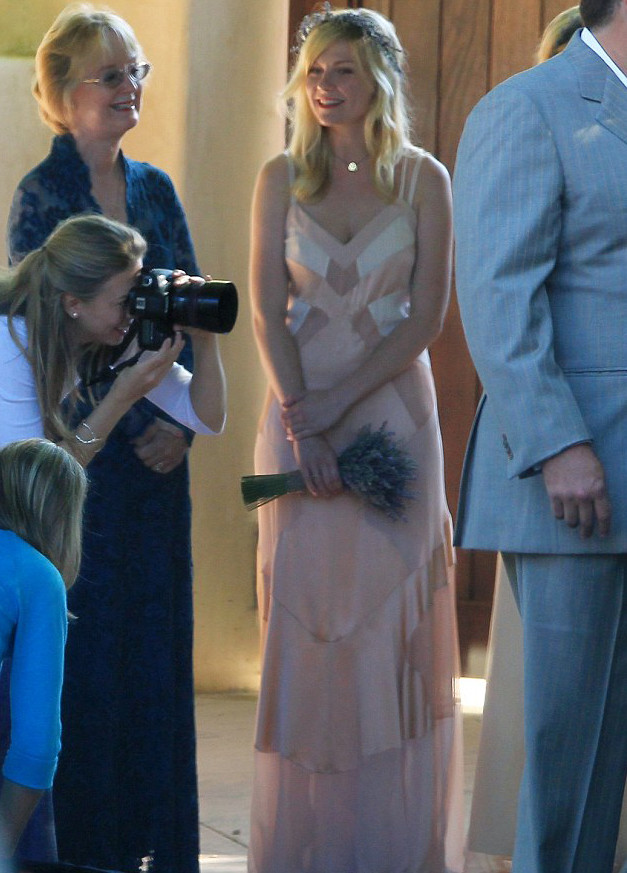 Click through the slideshow to see some other celebrity weddings.
Celebrity Weddings: Hollywood's Most Memorable Couples
Click here to get daily inspiration for your big day or download 2's awesome wedding apps (iPad & iPhone). "Like" us on our 2 For Couples Wedding Facebook page.