Toronto Pearson International Airport is set to get its first-ever Hudson's Bay Company stand-alone store in October.
Of course this means travel is set to get a bit more fashionable since patrons will be able to grab a point blanket before a flight or an iconic striped sweater to wear on the plane.
To all of this we say it's about time. Because, really, what better way is there to say au revoir to this fine country than by buying something with our second-most iconic Canadian style symbol -- the Bay stripes (next only to the maple leaf).
The store will be located in the domestic part of Terminal 1 and will sell a range of items from fashion to home accessories. The store will showcase the history of the Bay as well as our Canadian history.
Point blankets for everyone!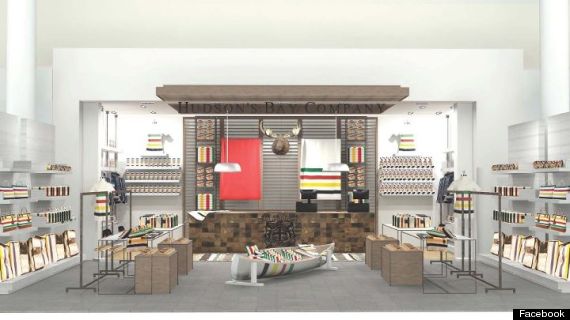 Outside of our love for the HBC stripe, we dig Canada for a few other reasons (duh!). Here are 25 of 'em.
Photo gallery

25 Reasons Why Canada Rocks

See Gallery