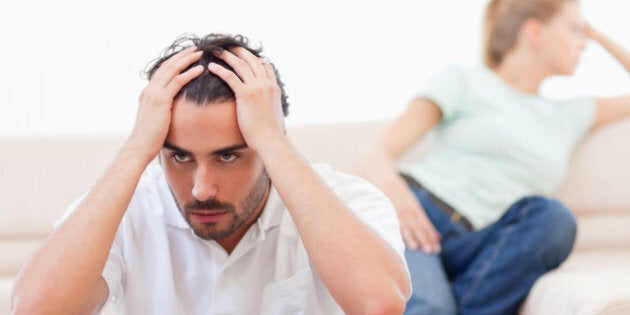 Oh, those poor macho men.
A new study suggests that 'macho' men struggle with their romantic relationships, partly because women in their lives make more money than they do, according to a new study by Patrick Coughlin and Jay Wade from Fordham University in New York. However, men who don't follow traditional masculine gender roles don't see much importance in looking at income, according to the report.
"Our results demonstrate the importance of masculinity ideology in understanding how and why men with higher-earning partners will have low or high quality romantic relationships," Coughlin and Wade said in the press release.
Does it matter who makes more dough? Let us know in the comments below.
ALSO: Here are seven steps experts recommend to steer clear of potential marital money troubles: