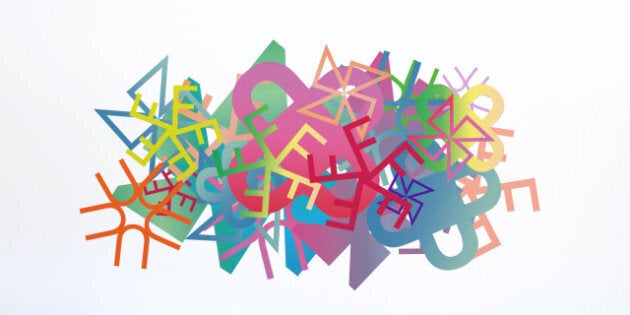 Adding a piece of wall art to your home is one of the fastest and easiest ways to transform the look and feel of a room.
The only problem is many of the designs available online are generic. They're staid and they may not reflect an individual's personality.
Which is where Blik X BMD comes in. Just launched by Toronto-based Bruce Mau Design (BMD), the site allows users to create and customize a variety of eco-friendly wall graphics. The platform, which was developed by BMD and Blik, is really the first tool to let users customize and create their own adhesive graphics from the comfort of their own home.
Users can spell a name, write a message or create interesting shapes all on their own.
"We wanted to develop a tool that allowed Blik customers to create something fun, beautiful and deeply personal," says Hunter Tura, President & CEO of BMD. "I have always loved Blik -- and of course have been a customer myself. We're proud to have collaborated with them to take their ethos of customization to a whole new level."
On top of being accessible, the designs are also affordable: 24" X 12" cost approximately $20 and 48" X 24" cost roughly $40.