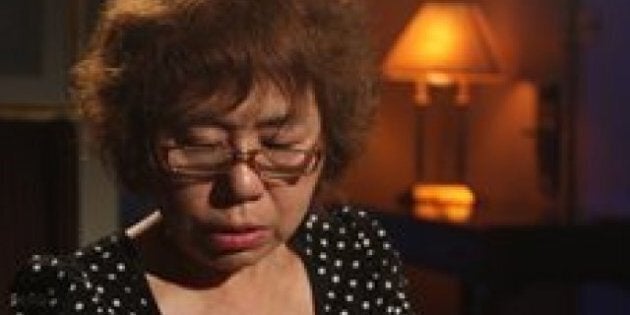 Montrealers are stepping forward to help the family of slain Concordia student Jun Lin stay in Canada to attend the trial of their only son's alleged killer.
Lin's parents arrived in Montreal from China shortly after Montreal police confirmed his death.
Lin was killed and dismembered sometime between May 24 and May 25 in a heinous incident that captured headlines around the world.
The only suspect in the case, Luka Magnotta, was arrested in Germany and is currently awaiting trial in Quebec.
Lin's parents say they would like to remain here until the trial's conclusion. Pretrial motions are scheduled to begin next March.
Offers of housing
Xixi Li of Montreal's Chinese Family Services, a group that has been helping the family, said the Lins have already received an offer of an apartment from a local lawyer. A church and a Buddhist temple have also offered to host the couple.
Li says the family is still considering the offers.
She says Lin's parents, who don't speak English or French, would ideally like to stay near the Chinatown district, where it would be easier for them to communicate and find Chinese groceries.
Lin's grief-stricken mother and father, Zhigui Du and Diran Lin, described their heartbreak at the loss of their only son to CBC's Mark Kelley in an interview that aired on The National this week.
Lin's mother, Zhigui Du, said days and weeks that have passed since they learned of their son's death through media reports have left her feeling like the "walking dead."
The sheer horror of their son's brutal slaying has made the couple question their view of Canada — the one reinforced by Lin, who had assured his parents over and over that the country, and Montreal, were very safe places to live.
The Lins said they've been treated with kindness, however, by the Canadian government and were moved by the support that has come from Montrealers.
"We received so much sympathy from many people," Zhigui Du said.
Public memorial service
"We are deeply touched by all the support and help. We still believe that most people here are very kind."
A private memorial service was held for Lin, who was studying computer engineering at Concordia, at the school's Loyola campus in June.
The school's Chinese Student Association set up a fund for the family and turned over $24,000 in donations collected last week.
The university also established the Jun Lin award, which will benefit Chinese students at the school.
On Saturday, a public memorial for Lin will be held at the Montreal Chinese Alliance Church in Hampstead.
The service, which starts at 10 a.m., will be held in English and Mandarin.
Lin's family is expected to attend the service.