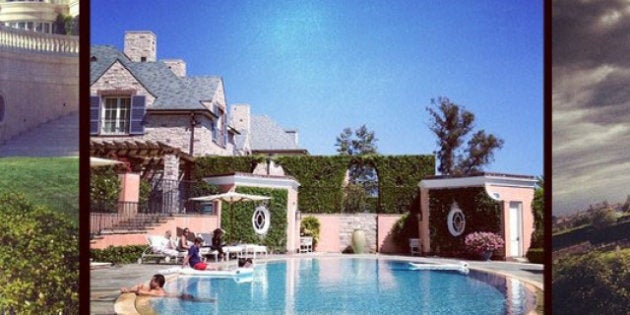 How do rich kids spend their time?
It appears they have a lot of luxe-looking fun driving expensive cars, playing in pools, renting private jets and imbibing in overly large bottles of champagne -- even at Burger King.
How do we know all of this? The new Tumblr Rich Kids Of Instagram. The site finds the youngest and most stylish people living lavish lifestyles via their Instragram feeds and compiles the shots in one place.
The images keep us endlessly entertained -- except for those moments we get a tad jealous (who doesn't want to be lounging poolside?).
The site has also taught us that one must pack a bottle of champagne with them wherever they go if they are to be "fabulous." Oh and that everything must be Instagrammed. After all, if it wasn't Instagrammed, it never happened.
Here are some rich kids of Instagram: