 It seems most American retailers have Canada on their mind. With the recent slew of stores setting their sights on the Canadian shopping landscape, Nordstrom will reportedly open four locations across the country in the coming months -- that news from The Globe and Mail, Reuters and Fashion Magazine.
The department store will apparently take over Sears' spaces in Vancouver's Pacific Centre, Ottawa's Rideau Centre, Toronto's Sherway Gardens and Calgary's Chinook Centre.
Wondering what a Nordstrom is like?
Take one part high-end department store -- like Holt Renfrew -- and add a dash of the classics -- like items you'd find at The Bay -- and the baby that'd be born is Nordstrom. And while the west-coast chain seems to be your average all-in-one fashion house -- they sell everything from shoes to purses and kids' clothing -- it's become a favourite among west coast fashion lovers thanks to their on-trend curation of clothing.
No word yet on whether this means Nordstrom's Rack -- the chain's reduced-price outlet -- will make an appearance also. Finger's crossed.
Here are other international companies that are making their way to Canada (as well as some who have already set up shop):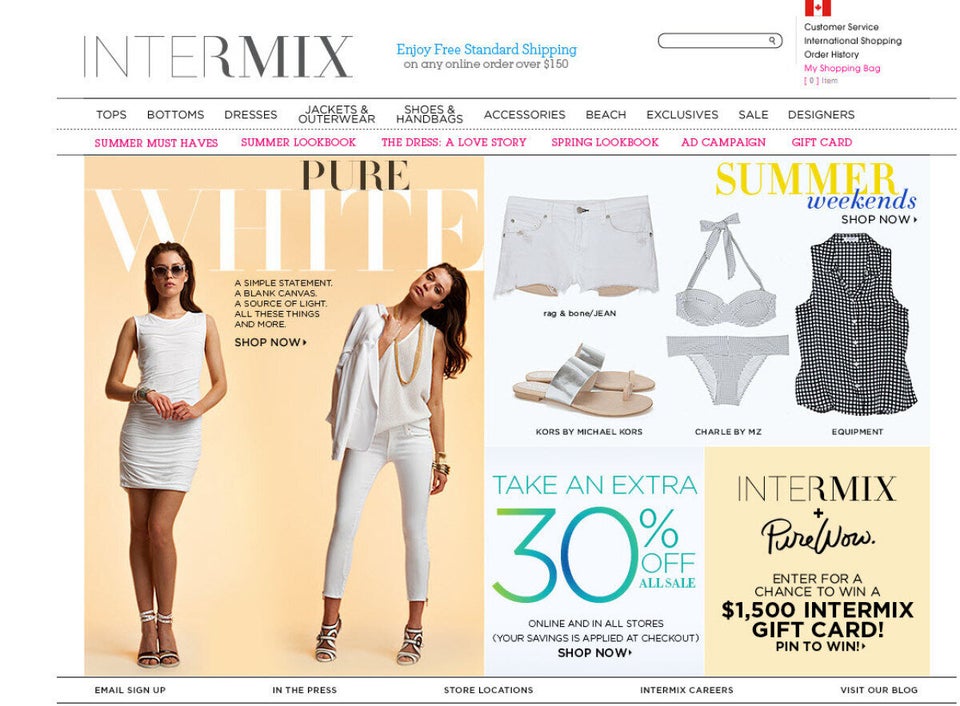 Brands That Have Headed To Canada