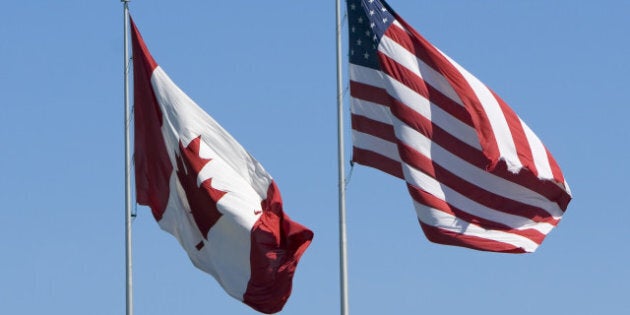 Twitter is alive with chatter this week about how Canadians are now reportedly richer than Americans.
Recently-released data show the average household net worth in Canada is $363,202, compared to $319,970 for U.S. households.
Canadians are taking the news with typically Canadian muted pride, but for many American twitterers, the answer is obvious: Blame Obama.
"Thanks, O!" went the oft-retweeted comment.
"I don't care how much you like him, no self respecting American would let this go unpunished," wrote @adsmith47, in one particularly unforgiving commentary.
Not everyone blamed the U.S. president for Canada's success, though, choosing humor instead.
"Loonie stats, eh?" tweeted Detroit local news station WDIV, whose twitterer is clearly familiar with Canadian currency.