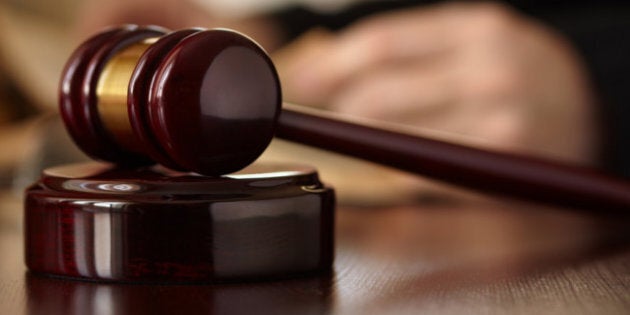 The man accusing a Manitoba judge and her husband of sexually harassing him has told an inquiry that an accomplice secretly recorded video of his meeting with investigators using a hidden camera fitted inside glasses.
Alexander Chapman, whose complaint against Justice Lori Douglas prompted the Canadian Judicial Council's inquiry into her conduct, testified on Thursday that while he was being interviewed by the council's investigator, he had a friend wear spy glasses to record the conversation.
Inquiry lawyers are in the process of determining if that video footage can be submitted.
Chapman's revelation about the spy glasses came near the end of four days of testimony at the inquiry's hearings, which run this week and next in Winnipeg.
Chapman claims he was the target of a sexual plan by Douglas, an associate chief justice of the Manitoba Court of Queen's Bench, and her husband, Winnipeg lawyer Jack King, in 2003.
At the time, King was Chapman's divorce lawyer and Douglas was a lawyer at the same firm where her husband worked.
Directed to sex website
Chapman, who is black, alleges that King solicited him to have sex with Douglas and was directed to Dark Cavern, a website dedicated to sex between black men and white women.
It was on that website that he found two dozen photographs of Douglas, some depicting her in bondage gear or performing sex acts.
King and Douglas have maintained that King uploaded the photos and approached Chapman without Douglas's knowledge. The couple remain married and have said King was going through a mental breakdown at the time.
King has already admitted to harassing Chapman and pleaded guilty to professional misconduct.
The judicial council's panel of judges and lawyers will decide whether Douglas should be removed from the bench — a rare move in Canada — because of Chapman's complaint and because of the explicit photos of her posted online.
Chapman faced intense scrutiny during his four days of testimony, often defending his reputation and credibility from attacks by Douglas's lawyer, Sheila Block.
Tried to submit evidence about sex life
On Wednesday, Block quoted excerpts from Chapman's day planner to suggest that he had agreed to have sex with a neighbour's wife for money — a claim that Chapman denied.
Then on Thursday morning, Block attempted to submit evidence from Chapman's computer detailing his sex life.
Both Chapman's lawyer, Rocco Galati, and the inquiry's independent counsel objected to the material being submitted. Galati argued that if the evidence was allowed, he should then have the right to probe Douglas's sex life.
After taking some time to decide, the inquiry panel ruled against admitting the material from Chapman's computer.
On Thursday, Galati questioned Chapman in an effort to blunt some of the attacks on Chapman's credibility. Chapman's testimony concluded that afternoon.
The inquiry resumes on Friday with testimony from Michael Sinclair, a former partner with Thompson Dorfman Sweatman, the firm where Douglas and King used to work.