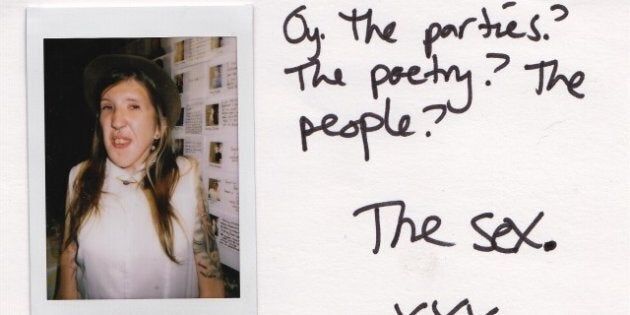 "I found myself wondering about the stories where we don't die or get beaten. The stories that expose the richness and beauty of queer life, that aren't simply the result of overcoming all odds or survival," Shraya told The Huffington Post Canada.
Thirty-four interviews later with people of different age groups, racial backgrounds, gender presentations and politics, he's also created an online community for users across Canada, and abroad, to share what they love about being queer.
But the question itself wasn't so easy for all his participants. Shraya says some people who partook in the film were never asked this question before. "We were shown and taught from a young age that being queer is undesirable, repulsive and to be concealed. Being queer has come with the price of our friends, family and careers," he says.
As much as he didn't want to include his own story in the movie, he was inspired by his own inability to celebrate his queer identity.
"My first associations with queerness were that it was wrong, repulsive and hated -- which I internalized. It has been a lifelong journey to consider and embrace all the wonderful aspects of being queer."
Join the conversation, let us know what you love about being queer in the comments below. (For the best quality, you can also view the slides in fullscreen mode).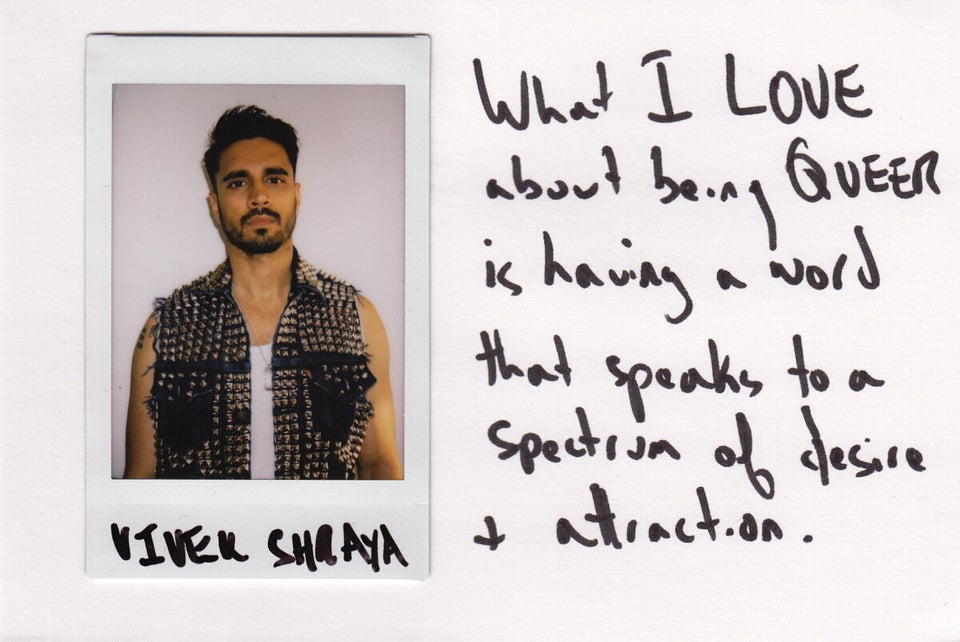 What I LOVE about being QUEER
ALSO: Check out the trailer for Shraya's film, 'What I LOVE About Being Queer:'