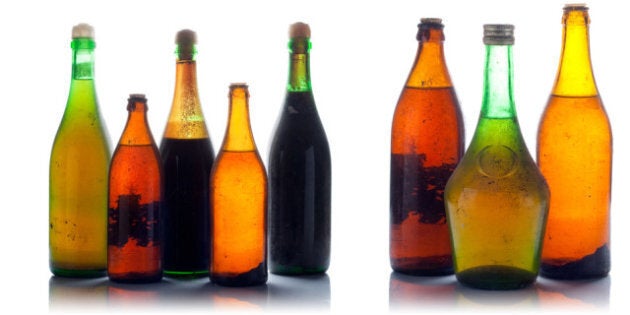 It's the night after a big house party at your place. You've swept the floors, emptied the ashtrays and breathed a sigh of relief that nothing was broken. And then you look over at the bar, and wonder what the heck you're going to do with all those half-used, random bottles.
Sure, there are certain alcohols that can always be used -- vodka is perhaps the simplest booze to mix with any juice at all, tequila has made its way well past shots, and wine can extend its usefulness to cooking.
But then there are those alcohols that just never seem to get used, collecting dust at the back of the bar cart for months, until you can scarcely remember where they came from.
We asked this question of Shane Mulvany, who was just named head bartender at Toronto's Paese, having most recently worked at three-time nominee for the world' best bar, London's 69 Colebrooke Row. His inventions at the Canadian restaurant include combining bourbon, vermouth, lemon juice and grenadine into a "Scofflaw," so we figured he knew of what he spoke.
Check out Shane's suggestions for making the best of those remnant bottles -- along with a few suggestions from other sources: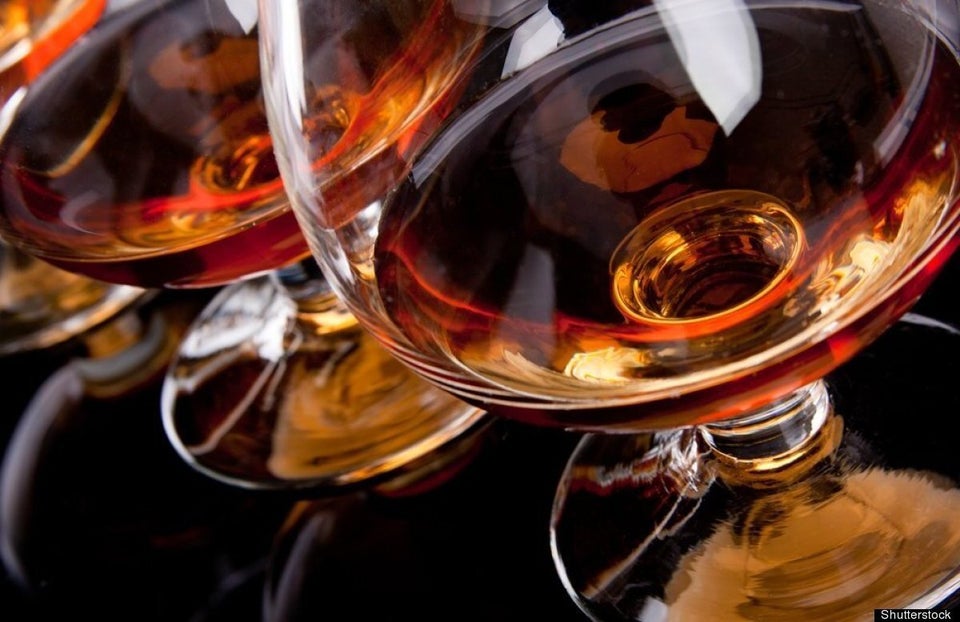 What To Do With Leftover Booze
Brandy has a rich history. Unfortunately, it is underutilized by many bartenders and looked upon as an after-dinner drink by many consumers. Brandy has amazing depths of flavour and is certainly not just for winter. Refreshing punches were originally made with Brandy as well as these summer sippers.
2oz Brandy, 1oz Triple sec, 1 oz lemon juice.
Place all ingredients in a shaker and then strain into a pre chilled martini glass.
2oz Brandy, 1oz simple syrup, ½ peach, 2 mint sprigs
Smash some ice cubes in a damp kitchen cloth. In to a long, thin glass dd mint, sugar and diced peach. Next add smashed ice and then the brandy and mix briskly. Top with ice and a splash of soda. Garnish with a mint sprig.
Soju is the world's best-selling liquor! Believe it or not the Korean rice wine sold 60 million cases worldwide last year! Smirnoff vodka was a distant second with 25 million. Soju has a low alcohol percentage, around 20%, which makes it great for day drinking at the cottage. It also has subtle and delicate flavours that pair it perfectly with herbal teas.
2oz Soju, 1 oz lemon juice, 1oz simple syrup and top club soda
2oz Soju, ½ oz simple syrup and chilled jasmine tea
Vermouth is a wonderful ingredient that has been ejected from martinis for too long. Both the dry and sweet varieties have so much to offer. Like any wine based product, it will oxidise if opened and left out in the open for too long. Check the vermouth first before using it and keep it chilled, even the sweet one!
Martinis were originally gin based and contained lots of the citrusy dry vermouth. This is how I prefer my martini because the vermouth compliments the botanicals of the gin.
1 ½ oz Gin and 1 ½ oz Dry Vermouth
Stir (don't shake) to chill and dilute the drink. Strain into a pre-chilled glass without ice and add a lemon zest.
Martinis should be as cold as possible. Always. No exceptions!
¾ oz Dry Vermouth, ¾ oz Sweet Vermouth, 1 ½ oz Gin, 1 Tsp Triple Sec and a dash of Angostura Bitters.
Stir and dilute the drink. Strain into a chilled martini glass and garnish with an orange zest.
Triple Sec is an orange flavoured liquor best used to compliment other liquors, Cointreau and Grand Marnier are premium triple secs. It is used in many classic drinks and is an essential home bar liquor.
1 ½ oz Vodka, ½ oz triple sec, ¼ oz lime juice, 1oz Cranberry Juice
Shake with ice and strain into a chilled martini glass. Add an orange zest.
2oz Tequila, 1oz Triple sec, 1oz Lime juice
Shake with ice and strain into a chilled martini glass.
Use fresh lime juice (not a premix), you will be rewarded for your hard work!
1oz reposado tequila (I prefer Casa Noble)
1oz freshly-breweed genmaicha green tea
1/2oz freshly squeezed lime juice
Large pinch of cilantro (10-12 leaves)
Add the cilantro directly to a shaker with the rest of the ingredients.
Strain the drink into an ice-filled rocks glass.
Malibu (Or Other Coconut Rums)
1 1/2 shot Myer's dark Jamaican rum
3/4 shot Malibu coconut rum liqueur
1/4 shot Kahlúa coffee liqueur
1 1/2 shot Fresh pressed pineapple juice
1/2 shot Freshly squeezed lime juice