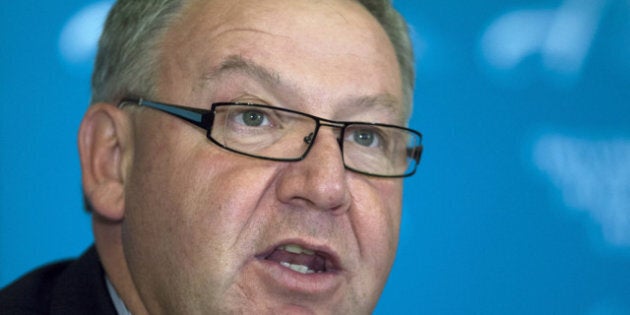 Toronto Mayor Rob Ford isn't the only elected official who wants a face-to-face meeting with the prime minister. Canada's premiers haven't had a group sit-down meeting with Stephen Harper since the last meeting of first ministers in 2009.
In an interview on CBC Radio's The House, Nova Scotia Premier Darrell Dexter — who also serves as the chair of the Council of the Federation, a group made up of Canada's territorial and provincial leaders — said "a bit of a vacuum" has developed in federal-provincial relations under Harper's government.
Dexter told guest host Susan Lunn "if we're not going to have the traditional first ministers meeting, then what is the method that we are going to use?... This is something we are struggling with."
The premier's comments come as provincial and territorial leaders are set to discuss issues such as health care funding and innovation, even the prospect of a new Canadian energy strategy, during their annual three-day summer meeting from Wednesday to Friday in Halifax.
The Nova Scotia premier said they have had "traditionally a very collaborative kind of relationship" with Ottawa, but "there is a distinct difference in approach with the current federal government, the disentangled federalism where they have been essentially retreating into those areas of constitutional jurisdiction."
But federal Intergovernmental Affairs Minister Peter Penashue doesn't see it that way. He told The House that the federal government is in a "very good" relationship with the provinces and territories.
"We understand what the provincial jurisdictions are, and I think they understand what the federal jurisdictions are. And we very much leave the provincial governments to run their provinces the way they've been elected to do so. And I think they recognize our responsibilities as well," Penashue said.
Dexter, who is chairing next week's meeting in Halifax, is concerned about the federal government's "diminishing role" on issues such as equalizattion and health care funding.
"That's very troubling to all of us regardless of what formula we think is the appropriate one."
Harper avoiding a tough spot
Also in an interview airing on The House, former prime minister Kim Campbell stressed the need for a provincial-federal dialogue.
"If we don't provide an opportunity to do that, we open up the possibility for political wrangling and resentments and divisions that really erode the strength of our political community and make it harder for us to make decisions that need to be made to make a country work."
Former Saskatchewan premier Roy Romanow told The House all sides need to "roll up their sleeves and do the hard slogging and debating" needed, but he warned that this "long-distance hollering" could be "a big challenge to Canadian unity."
But Conseravtive strategist Tim Powers said there's a reason Harper is keeping a distance — and that's because the first ministers meetings have become an opportunity for the provincial and territorial leaders to "gang up" on the prime minister.
"I think you'd be hard-pressed to find great achievements that have come out of these massive federal-provincial-territorial meetings. It's hard to see them as substantive vehicles that make the lives of Canadians any better," Powers said.
Romanow, who was once at these kinds of negotiations, said he's no fan of the premiers' meetings and that it is easy for the leaders to get "a bit excessive" in their rhetoric in order to grab the attention and the ear of the prime minister of the day.
"I was guilty of this as well when I was premier," Romanow said.
Nevertheless, he cautioned the leaders to tone down the political rhetoric if they are to get work done.
"Eventually you have to sit around the table and negotiate with Ottawa. And Ottawa has to negotiate with you," Romanow assessed.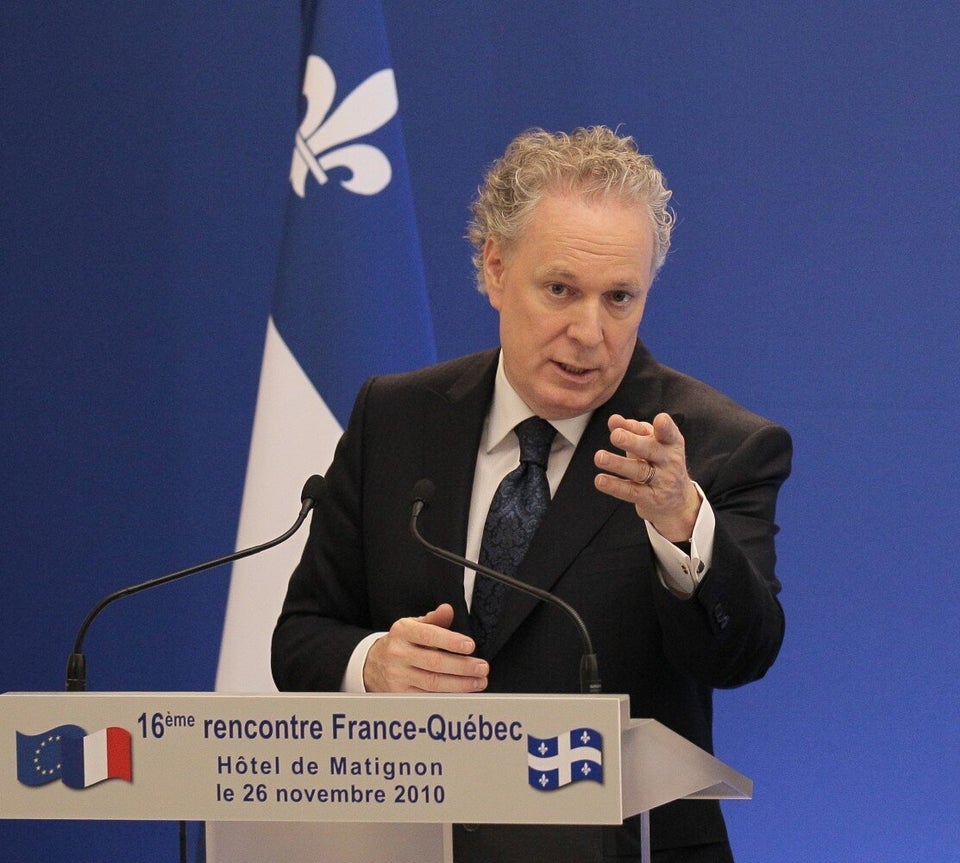 Canadian premiers popularity