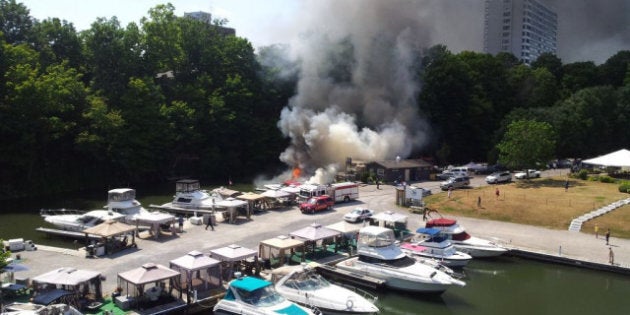 Police say three people were injured after a boat explosion at the Oakville Power Boat Club.
Oakville police said the call came in at about 3:30 p.m. on Saturday.
ORNGE air ambulance flew a woman in her 50s with multiple fractures to a Hamilton hospital, an ORNGE employee said.
The other two injured people were taken to a local hospital.
It wasn't immediately known if any of the injuries are life threatening.