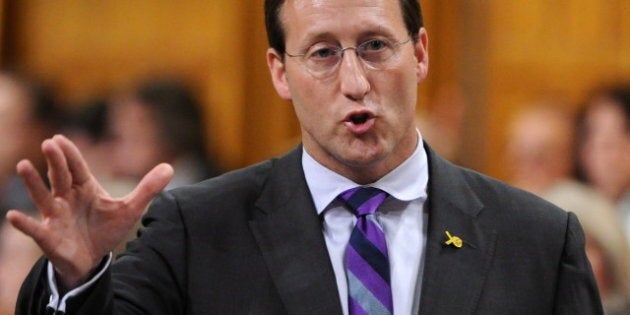 Defence Minister Peter MacKay is weighing in on the latest incident of a Search and Rescue chopper being used for a fishing trip.
Members of the helicopter squadron in Goose Bay used a DND Griffon Helicopter to go fishing in southern Labrador six weeks ago.
Officials at Five-Wing Goose Bay said the commanding officer approved the trip as an extraordinary measure to thank crew members for recent hard work.
"This of course goes back to a decision that was taken by the local commander. That local commander has, I'm told, has been ordered to review operational orders and requirements for exercises like this," said MacKay, Friday at CFB Wainwright in Alberta.
"This is coming from the chain of command and as a result, there is a review about the appropriateness of this, and I've been assured there were no operational impacts as a result of this occurrence."
The evidence of a Griffon chopper being used for a fishing trip came to light when a photo was posted on Facebook this week.
MacKay came under fire in December 2011 for having a military helicopter pick him up while on vacation at fishing resort in Newfoundland and fly him to the Gander Airport in July 2010.
He said the chopper was not 'retasked' to fly him.