We have a little phrase we like to use when referring to the locks of supermodels: "Victoria's Secret Hair."
You know the look we're talking about -- long, luscious, thick, almost inhuman strands that make a model's hair appear to bounce and flow along with each step she takes down the catwalk.
And, until recently, we thought achieving such amazing hair (which appears to be without any of the problems we "normal" people face) was impossible.
Then we met Pasquale Caselle on a Tosca Delfino swimsuit photo shoot in Grand Cayman. The stylist and hairdresser to the stars (who is the go-to hair expert for Miss Cayman Islands herself) started rhyming off the many tips he gives his clients to ensure their hair looks and feels as awesome as someone who earns a multi-million dollar paycheque.
Want to stave off greys or prevent dandruff? Or perhaps you want to stop split ends or make hair grow faster? It is possible. Check out these tips from Caselle. (Just check with your doctor/nutritionist before popping any of the suggested supplements.)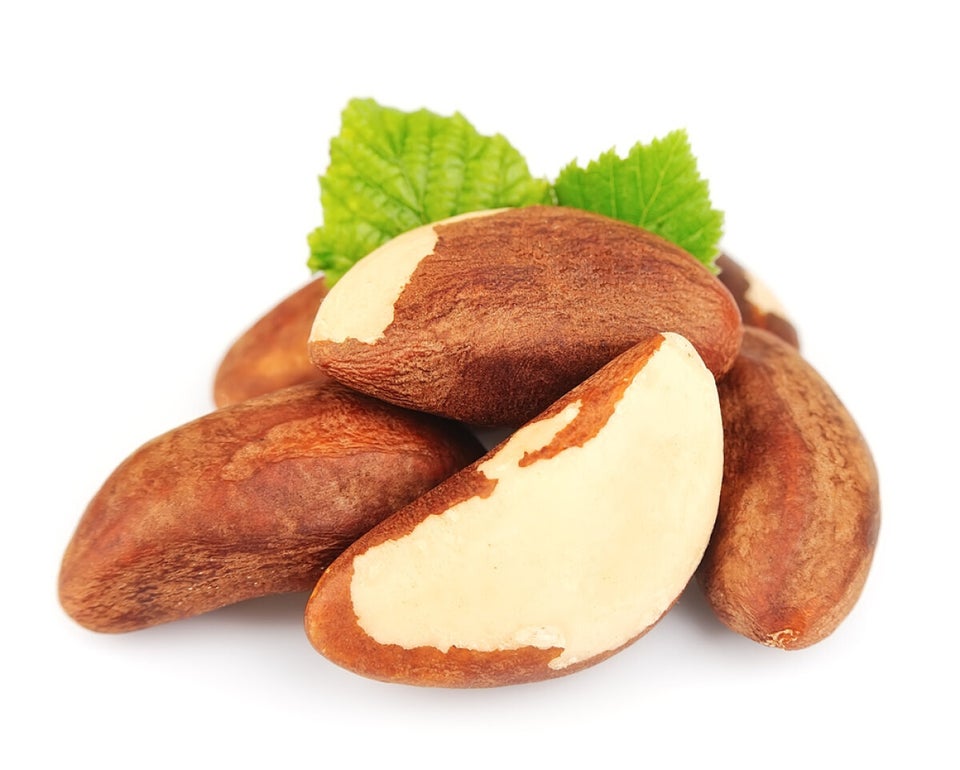 Eat a small handful of of these nuts every day. The selenium and zinc stop hair shedding and breakage and promote a healthy scalp.
Drink/Supplement With Licorice Root
This makes hair grow longer and thicker by helping to balance out the thyroid gland (which regulates hormones). An unbalanced thyroid can lead to some early thinning of the hair.
Use Blackstrap Molasses As A Sweetener
A healthy sweetener, molasses contains a variety of minerals that promote your health. Particularly, high in iron, it feeds hair and gives you shiny healthy locks.
Ensure You're Getting Your Omega 3/6/9's
Our bodies don't produce these nutrients, but we need them to keep our connective tissue healthy -- this includes keeping our hair, skin and nails strong (and breakage-free).
Apply to hair, wrap in a bun and leave on for two to four hours for a deep-conditioning treatment. You can add some honey to the mix as well -- this adds extra minerals to the hair. Shampoo the mix out and rinse with apple cider vinegar (this will boost your locks' shine). Follow with a light conditioner. This will help repair damaged, over-processed hair and split ends.
We lose collagen as we age. Silica contains a significant amount of collagen, which gives our skin its elasticity and keeps hair lustrous. Pop one of these supplements to prevent hair thinning and to make hair look healthier.
Treat Hair With Coconut Oil
Coat your hair with coconut oil before going out in the sun or salt water or even chlorine. It acts as a sunscreen and also protects hair from damaging elements that can fade hair colour. Wrap in a bun and shampoo out. The heat from the sun makes the oil penetrate the hair for a deep-conditioning treatment.
Add Rosemary Oil To Your Shampoos
Add 20 to 30 drops of a high-quality rosemary essential oil to your shampoo and conditioner. This will help your hair grow faster.
Use Tea Tree Oil For Dandruff
Tea tree oil added to your shampoo and conditioner will help with dandruff, flaky scalp and oiliness. To soothe your scalp, add a few drops of lavender oil to your shampoo.
Women who skip breakfast usually have hair thinning and excessive shedding. Eat protein in the a.m. -- egg whites or cottage cheese are great for this.
Dig Into Dark Leafy Greens
Their vitamin A and C content will help revive limp, lifeless hair.
This mineral strengthens the follicles and helps with excessive shedding as well as thinning hair.