It's official! The Canadian opening ceremony outfits have been revealed by the Hudson's Bay Company.
We'll be rocking bright red jackets inspired by the Montreal Olympics of 1976 and a practical pair of tailored khakis. While the look is better than some of the past (seriously we can't get past Barcelona, we really can't), we think the khakis are a bit of a cop out. While denim may not be the most formal of materials, it isn't called the Canadian tuxedo for nothing, right?
We are, however, extremely happy there are no silly hats on our head and that the lines are clean and tailored -- letting our Olympians' bodies take centre stage.
Throughout the games, the Olympians are given 29 items to represent our country from windbreakers to Ray-Ban-inspired shades to Scandinavian fishermen toques. We can't wait to see our country parade all of these outfits. We're sure they'll make us proud!
Let the games begin!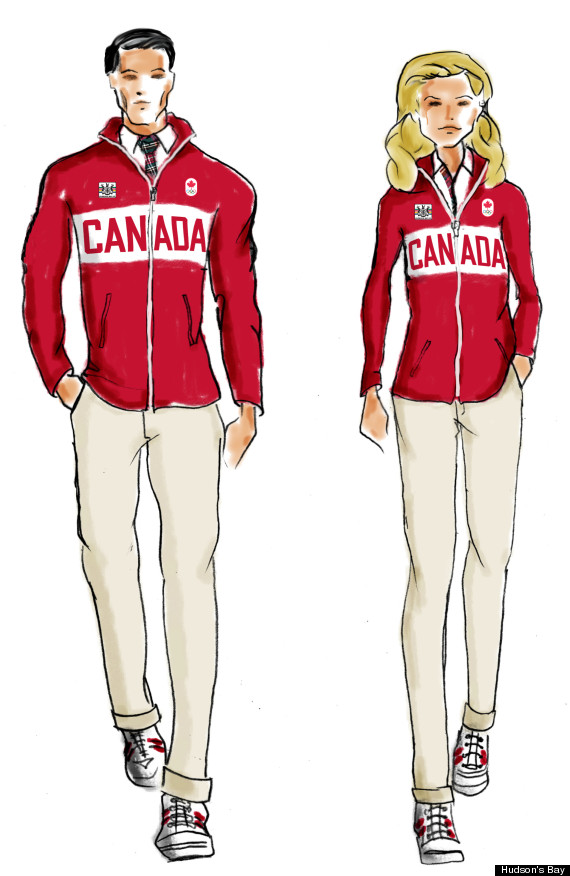 UPDATE: Canada's has walked the Olympic opening ceremony!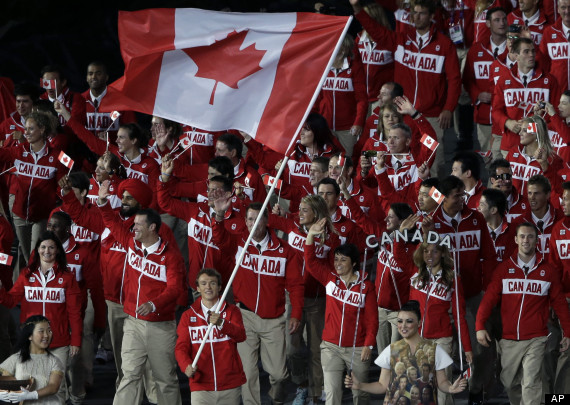 Let us know what you thought of the outfits on Twitter
Take a look back at the attire our athletic teams have worn to opening ceremonies over the years.
Olympic Opening Ceremony Fashion