 High-ranking Democratic Senator Charles Schumer says the U.S. government should stand in the way of CNOOC's $15.1-billion deal to buy Nexen unless China lives up to promises it has already made to open its market to U.S. companies.
CNOOC — the China National Offshore Oil Corp. — is a state-owned oil company.
The New York senator, a noted opponent of China's international trade policies, told U.S. Treasury Secretary Timothy Geithner that the U.S. should block the takeover of Calgary-based Nexen unless China lives up to its free trade commitments.
"It is rare that we have so much leverage to exert upon China," Schumer said. "We should not let this window of opportunity pass us by. At some point, we have to put our foot down over China's refusal to play by the rules of free trade."
The committee on foreign investment in the United States, headed up by Geithner, has the authority to approve or decline foreign takeovers involving U.S. assets based on national security concerns.
Approximately 10 per cent of Nexen's assets are U.S.-based, primarily oil wells in the Gulf of Mexico.
"I respectfully urge you, in your capacity as chairman of the committee on foreign investment in the United States, to withhold approval of this transaction to ensure U.S. companies reciprocal treatment," Schumer said in the letter.
Schumer is a staunch opponent of China's fiscal policies. Among other things, Schumer accuses China of keeping the value of its currency, the yuan, artificially low, which supports the domestic manufacturing industry. He also noted in his letter on Friday that China is on the U.S. government's "priority watch list" for repeated violations of intellectual property laws.
"There is a long list of issues where, despite positive steps, progress has been all too slow. China has too often committed to further negotiations, which too often have not resulted in concrete action," Schumer said.
NDP asks for hearings into purchase
New Democrat MPs Peter Julian and Hélène LeBlanc, meanwhile, have written a letter to the chairs of the standing committees on natural resources and industry, asking them to convene hearings into the $15.1-billion deal.
"The size and scope of this transaction raises important questions and Canadians deserve the opportunity to seek clarity on the commitments that CNOOC is making on protecting jobs, contributing to the community and consulting affected First Nations," the MPs wrote.
Although Nexen's board is recommending the takeover, it must also be approved by shareholders and pass various regulatory bodies. In particular, the deal will require the federal government's sign-off under the Investment Canada Act, which requires some foreign takeovers of Canadian companies to pass the "net benefit test" of being deemed a useful contribution to the economy.
Industry Minister Christian Paradis has said that his office would indeed be reviewing the terms of the transaction. He said the Competition Bureau will also have a say.
Julian and LeBlanc said Canadians are concerned that foreign-owned companies are buying the country's natural resources to pursue their own interests, saying the Investment Canada Act does not provide "a clear and transparent assurance that Canadian interests are being protected."
Countries will 'sabre-rattle along the way'
Schumer, the New York senator, has previously taken issue with China's policy of limiting the first round of bids to develop its lucrative natural gas fields to Chinese-based firms.
China is believed to have the world's largest supplies of shale gas, with 36 trillion cubic metres, but lacks the expertise to properly develop them.
"Schumer is saying, 'You want into our oil market, but why can't we get into your gas market?'" said Laura Lau, a portfolio manager with the Brompton Group.
"I think this deal will ultimately go through, but all the countries involved are going to sabre-rattle along the way," she said. CNOOC has the option of selling off the U.S. assets, she notes.
"They have been coached really well on the 'net benefit' thing in Canada and have ticked off all the right boxes," Lau said. "I think they are just playing a populist card here but it will ultimately go through."
Democratic congressional leader Nancy Pelosi also called for a thorough review of the CNOOC deal. "This deal prompts great concern about the Chinese government's continued attempts to use its state-owned enterprises to acquire global energy resources," Pelosi's spokesman Drew Hammill said in a statement to CBC News.
CNOOC's deputy general manager Lu Bo told Chinese state-run media agency Xinhua on Friday that the company is confident it will secure all necessary regulatory approvals and complete the deal.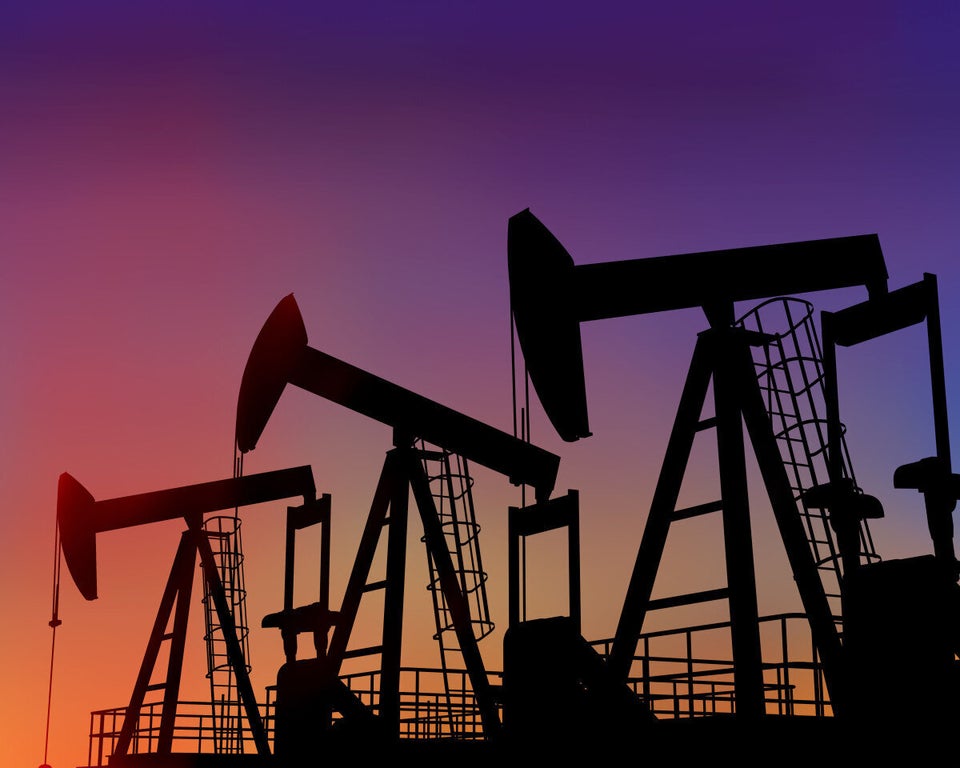 10 Facts About Canada's Oil Industry