It appears as though Kate Middleton has found an Olympic uniform. While it may not be made of spandex and windbreaking materials, it sure is stylish.
Skinny jeans + cute top + wedges + blazer = Olympic perfection
The Duchess of Cambridge has worn her stunning blue Canadian blazer by Smythe yet again, while watching her cousin-in-law Zara Phillips partake in equestrian events. Pairing the fitted jacket with a dark pair of denim skinny jeans and a simple tank, Kate looks effortless and casual. A modern day pantsuit, if you will.
It's a busy time for Kate so we're going to assume she's saved a lot of time creating this personalized Olympic uniform. Plus, those bouncy curls of hers have to take a few minutes to style each day.
What do you think she'll rewear next?!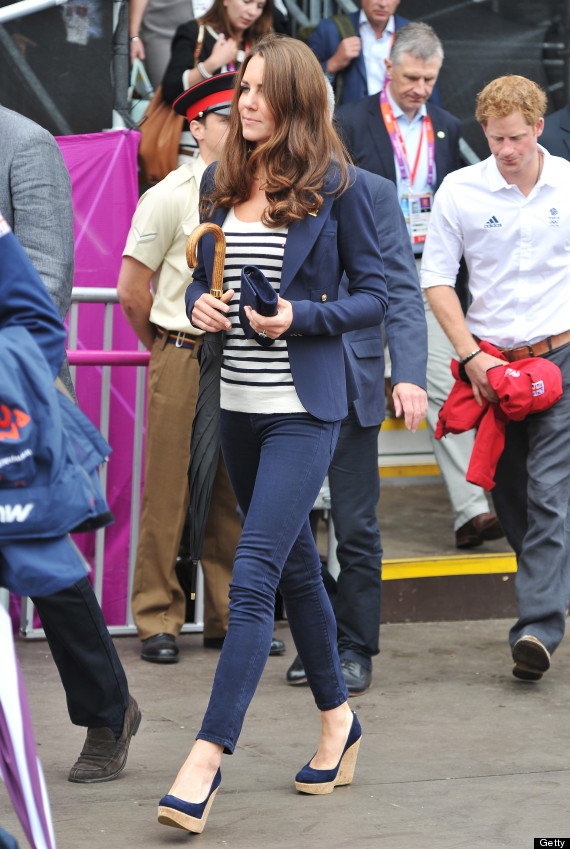 See more Kate Middleton fashion repeats!
Kate Middleton's Fashion Repeats