 A new Angus Reid poll shows 59 per cent of British Columbians oppose the proposed Northern Gateway pipeline, but nearly half of those surveyed say their minds could be changed.
The online survey of 804 adults shows most British Columbians are watching the Enbridge project very closely.
The numbers show hard-line opponents outnumber hard-line supporters five to one.
But 51 per cent of British Columbians are taking a moderate approach and are prepared to be swayed by environmental and economic guarantees.
The same survey shows half of those polled are opposed to any expansion of the existing Kinder Morgan pipeline, which pumps Alberta oil to Burnaby for export through Vancouver's harbour.
The survey also indicates 37 per cent of respondents say they are satisfied with Premier Christy Clark's stance on this issue, while 47 per cent are dissatisfied with her performance.
The online survey was conducted among 804 randomly selected Angus Reid panellists between July 30 and August 1. The margin of error is plus or minus 3.5 per cent.
The results have been statistically weighted according to the most current education, age, gender and region Census data to ensure a sample representative of the entire adult population of British Columbia.
The 1,177-kilometre proposed Northern Gateway twin line would carry heavy oil from Alberta across a vast swath of pristine B.C. wilderness and First Nations territory to a port for shipment to Asia.
Concerns about risks that the line could rupture on land, or that oil could spill from tankers into the Pacific Ocean, have sparked widespread opposition in B.C. and prompted Clark's government to set out five conditions for its approval.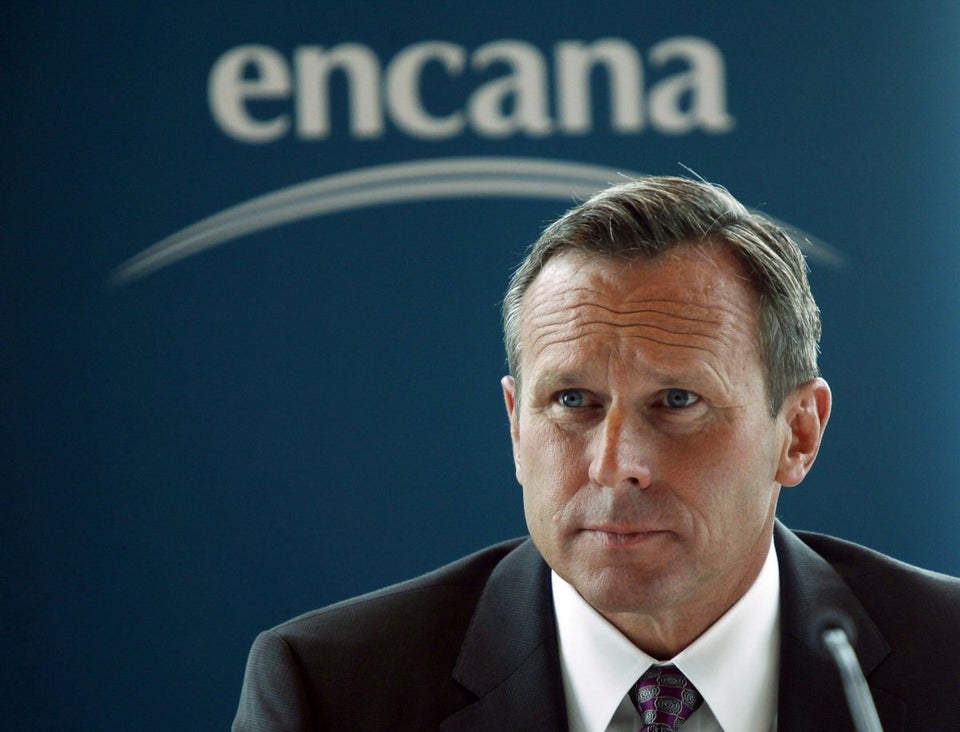 Canada's 10 Most Valuable Energy Brands