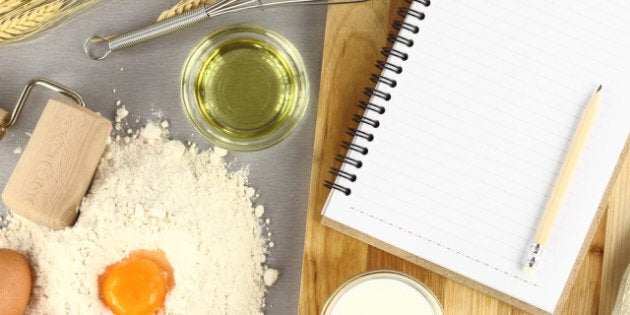 Foodies, cooking amateurs and everyone in between: Your life just got a little tastier.
This year, the nomination process received 73 submissions in both English and French. For the short list, the options were pared down to 24 finalists, with 12 English books and 12 French books in four sections. These four categories include culinary narratives, general cookbooks, regional and cultural cookbooks and single-subject cookbooks.
With a mix of nominations from Canadian actor David Rocco's take on Italian cooking to preserving and freezing tricks from author Pat Crocker, six finalists have been chosen from each type of cookbook.
The winners will be announced on November 5 at the renovated Arcadian Court in Toronto.
Here are the English titled finalists: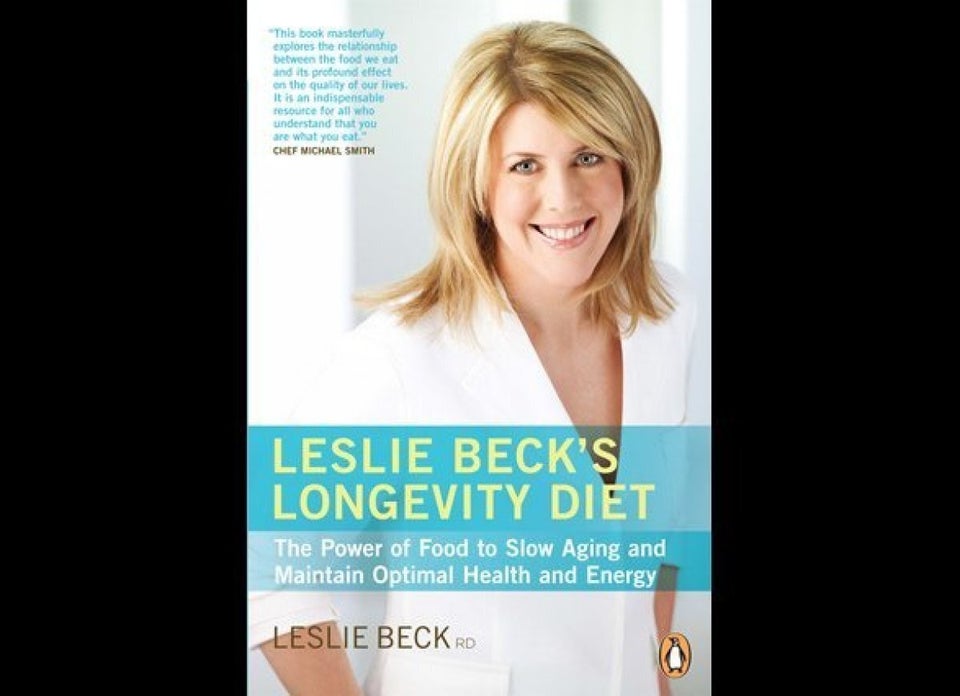 Leslie Beck's Longevity Diet By Leslie Beck:
Celebrity nutritionist Leslie Beck unlocks the secrets to achieving good health and maintaining an active and energetic lifestyle in Leslie Beck's Longevity Diet. Complete with food plans, new recipes, tips, and strategies, Leslie Beck's Longevity Diet includes the following information to help slow aging and promote lifelong vitality.
The Boreal Herbal By Beverley Gray:
The Boreal Herbal: Wild Food and Medicine Plants of the North is an indispensable guide to identifying and using northern plants for food and medicine. Whether you're hiking in remote areas or gardening in your backyard, this easy-to-use handbook will help you recognize and use fifty-five common wild plants that have extraordinary healing properties.
With The Boreal Herbal you will learn how to soothe pain with willow, staunch bleeding with yarrow, treat a urinary-tract infection with bearberry, and create a delicate and uplifting skin cream from sweetgrass.
Unquenchable By Natalie MacLean:
Written with the trademark wit and verve that has earned MacLean a devoted international following as well as myriad awards for her wine writing, Unquenchable is much more than a shopping list for the thrifty tippler. Packed with colourful stories about the obsessive characters who inhabit the world of wine, the book takes readers on a whirlwind journey to the mountainside vineyards of Germany, the baked red earth of Australia, and the shady verandahs of Niagara--as well as to gorgeous, offbeat locations in southern Italy, the Mediterranean, Argentina, Chile and South Africa--all in search of the best value bottles the world has to offer.
Whitewater Cooks With Friends By Shelley Adams:
If you want to know why the Whitewater Cooks series by Shelley Adams has been so successful, you have to believe in the power of word-of-mouth. Whitewater Cooks and Whitewater Cooks at Home have become national bestsellers in record time. For every home cook who's entertained using Shelley's recipes, there's a table of guests so impressed with the meal, that each has immediately headed off to their nearest retailer to purchase their own copies of these amazing cookbooks.
Odd Bits By Jennifer McLagan:
What are the "odd bits"? They are cuts of meat that North Americans used to know very well indeed: cheaper, tougher, longer cooking, utterly delicious things like shank, cheek, brisket, chuck, kidney and ribs. When the prime cuts, such as tenderloins, breasts and chops, became more available and more affordable, we forgot all about the wonders of the odd bits. Jennifer McLagan is bringing it all back to us with this wonderfully inventive, informative, humorous and beautiful cookbook.
Chef Michael Smith's Kitchen By Michael Smith:
Chef Michael Smith's Kitchen is a fabulous new collection of Michael's all-time favourite recipes that he regularly cooks at home. Simple, easy to make and packed with tips, all you have to do is follow the instructions and you will be making the best version of the recipe that Chef Michael Smith creates consistently in his own kitchen.
The Ontario Table By Lynn Ogryzlo:
"I spend a lot of time on the road, reporting on food, wine and destinations mostly across Ontario and also around the world. If you read anything here on my site that you'd like to buy (or perhaps you'd like to hire me to write something else), by all means, send me an email," says author Lynn Ogryzlo.
Made in Italy By David Rocco:
Lush, gorgeous and completely engaging, Made in Italy takes up where Dolce Vita left off, giving us a full-on appreciation of all things Italian. Food and style go hand in hand in David Rocco's world, be it in his television series or his cookbooks, and Made in Italy is no exception.
Market Chronicles By Susan Semenak:
Recipes and short stories from Montreal.
Preserving By Pat Crocker:
In the new economic climate, many people will return to simpler, more affordable home cooking; it's a trend that has come around again and again. Home canning and preserving is a time-honoured practice that many people will be trying for the first time in the months to come, preserving both for the pleasure of it, and for its inherent economy.
We Sure Can! By Sarah B Hood:
We Sure Can! celebrates the ongoing "Canvolution," in which urban "preservationists," local-food aficionados, rural picklers and jammers, and food bloggers are rediscovering the vanishing art of home canning jams, pickles, and other preserves. :
Spilling The Beans By Julie Van Rosendaal And Sue Duncan:
Learning to cook delicious meals using healthy ingredients is a snap in this new cookbook from bestselling author Julie Van Rosendaal and her long-time friend Sue Duncan. With humorous anecdotes and current factoids on health, Julie and Sue explain everything from the truth behind beans and flatulence to demystifying the simple process of soaking and cooking dried beans and lentils.