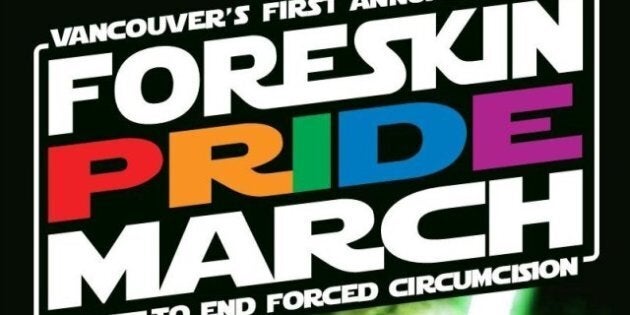 In a march taking place in Vancouver this weekend, people who believe forced circumcision on both male and female newborns is wrong -- known as 'intactivists' -- will be making their points loud and clear.
The Canadian Foreskin Awareness Project (CFAP), "Canada's feistiest pro-foreskin advocacy group," has organized various demonstrations and rallies around Vancouver on August 4 and 5, spreading the message of the group's anti-circumcision stance.
In Canada, previous anti-circumcision demonstrations have included CFAP's demonstrations in Victoria, B.C. and an intactivist contingent marching in Toronto's Pride Parade.