Kate, is that you?!
We hardly recognize you without your Olympic go-to outfit. But my, are we excited to see you change it up and swap your navy jacket for a bold red blazer. And polka dots?! What a sartorial delight for day seven of the Olympics.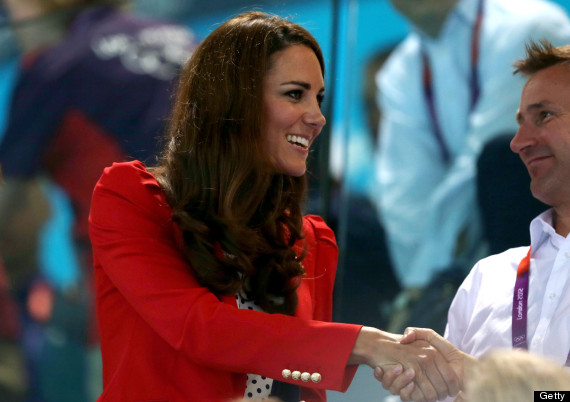 The Duchess of Cambridge rocked this look while watching Michael Phelps take home another gold at the Aquatics Centre with Prince William. She spent the morning watching hockey in a polar fleece (hello '90s!).
While we can't see what's at the base of her swimming-watching outfit, we're going to go ahead and assume she's donning her Stuart Weitzman wedges and her favourite J Brand skinny jeans.
What do you think of her latest look? Let us know on Twitter.
Check out all of the outfits Middleton has worn to Olympic events.
The Recent Royal Sightings