Celebrity brand endorsements aren't a new thing. Chloe Moretz is working with Aeropostale, Kristen Stewart is tied to Balenciaga, Emma Watson is the face of Lancome (we could go on).
But a rumour about one of our favourite style stars teaming up with a big sartorial name has us particularly excited: several outlets are reporting Katie Holmes could be the new face of J.Crew.
Now, it's no secret we love the chain's preppy clothing. Or that we're impressed with Katie Holmes' post-divorce style. It's just, well, this match up really makes sense to us.
The actress, singer and designer once appeared in the company's ad campaigns, alongside other stars like Josh Duhamel and Malin Akerman. And, as Joey Potter, she showcased she has the chops to pull off J.Crew's particularly preppy style.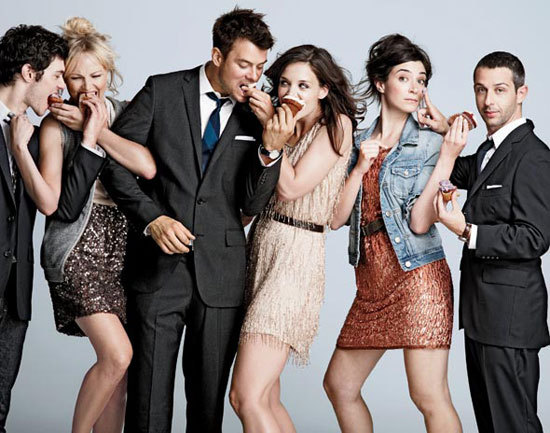 The rumours started after Holmes was spotted visiting a J.Crew store in New York City four times in the same week. And Refinery 29 is reporting the newly-single mom is a loyal fan of the brand.
So will it actually happen?
According to Women's Wear Daily, a J.Crew spokesperson says they're not in "formal" talks with Tom Cruise's ex. But who really knows.
From our vantage point, this is one collaboration we could definitely get behind.
What say you? Let us know on Twitter.
And watch Katie Holmes' style evolve over the years.
Style Evolution: Katie Holmes