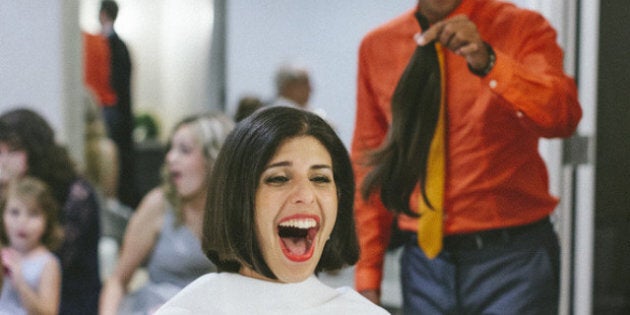 Adriana Policaro once joked with her friends she would cut off her hair on her wedding day.
But after growing out her long, dark (and previously coloured) hair for three-and-a-half years, the Toronto woman's hairdresser convinced her that longer hair looked nicer on a bride's big day.
"I wanted to cut it and donate it after I got engaged, but my hairdresser told me to wait. So I joked, 'I'll cut it right after the ceremony then. Everyone laughed and thought I was crazy," The 28-year-old told The Huffington Post Canada.
Crazy? No. But attention getting? Definitely. After her Italian and Scottish wedding ceremony on July 14, her husband Robert MacDonald, along with her hairdresser Brian, cut off 16 inches of Policaro's locks to donate to A Child's Voice Foundation, a Mississauga organization dedicated to helping disadvantaged children in Canada. One of the charity's branches, Angel Hair For Kids, accepts hair donations for children's wigs, according to TheWeddingCo.com.
"Like most people I have a soft spot for children. And this organization isn't just for kids who have cancer, it's for any child who can't grow their own hair," she says.
The couple also donated all their funds from their Jack and Jill party to the same organization. At the party, Policaro made the announcement in front of her close friends and family that she would be cutting off her hair after her wedding ceremony. Some people were surprised, but others worried this would only add stress to her already busy day.
"It was the opposite. It ended up being the only part of the day when I could actually sit down with everyone around me and just chill," she says.
But she did get nervous at one point. After her hairdresser parted her hair into two ponytails, her husband Robert accidentally cut her hair length in two different angles. "I just looked at my hairdresser -- but he said he could fix it."
"I'm seeing couples who don't give out favours, but make a donation to charity instead, one that is close to their hearts," she says.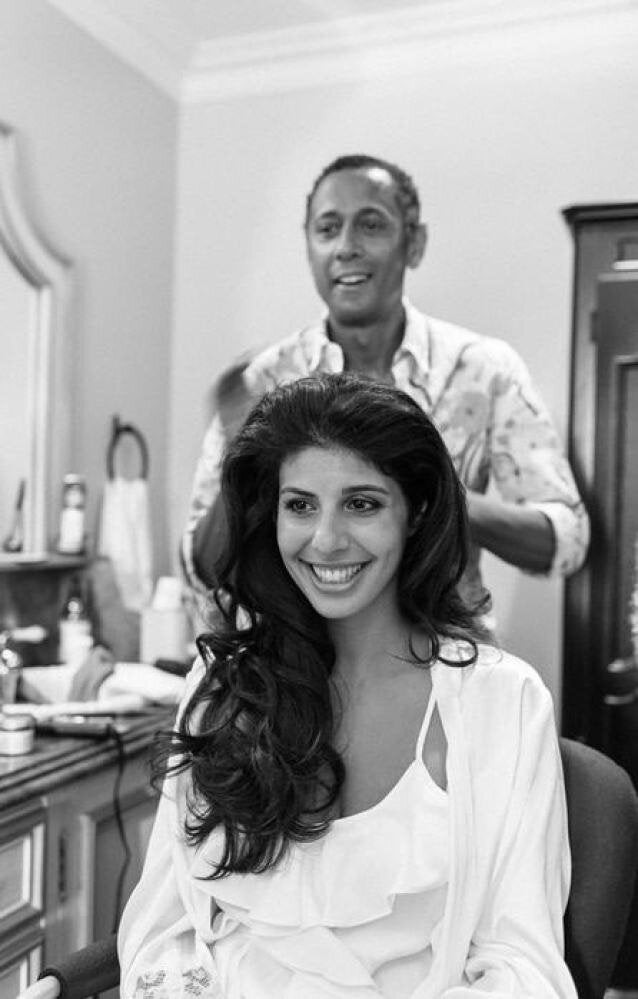 Bride Donates Hair On Wedding Day