 Two-time diving silver medallist Alex Despatie finished 11th Tuesday in the men's three-metre springboard, the final Olympic event of the Canadian's career.
The Laval, Que., native, who took silver in this event at the last two Olympics, missed badly on his final dive, his torso hitting the water at almost a horizontal angle. His final score of 413.35 over six dives placed him second-last among the 12 finalists.
"My position on the board wasn't good when I started," Despatie said of his final dive, surely not how he envisioned his brilliant career ending. "It has been a very tough year for me."
Russia's Ilya Zhakarov upset reigning Olympic and world champion He Chong of China to win the gold medal. Zhakarov scored 555.90, while He's score of 524.15 earned him the bronze medal. The silver went to China's Qin Kai (541.75), who went into the final round separated by 1.25 points with Zhakarov and attempted a much easier dive than the Russian.
"He always tries very difficult dives," Qin said. "This time he pulled them off."
China had won all five of the diving events held before this in London.
"I'm so pleased that I have managed to take away at least one medal from China," Zakharov said through a translator. "After the last dive when I came up to the surface and I heard the noise that's when the happiness swept over me."
Canada's Francois Imbeau-Dulac missed the cut for the final by one spot.
Injury throws off Despatie
Despatie's preparations for the London Olympics were thrown into disarray in mid-June when he struck his head on the board while practicing for an event in Madrid. He suffered a concussion and a 10-centimetre cut just below his hairline that required stitches and metal clamps to close.
The injuries kept Despatie out of training for weeks, but the 27-year-old later decided to go ahead and compete in what he has said will be his final Olympics.
Despatie finished sixth in the synchronized 3m event with teammate Reuben Ross.
Canada's dominant diver for a generation, Despatie burst into the spotlight as a 13-year-old at the Commonwealth Games in 1998, when he captured gold in the 10-metre platform. He went on to compete at the 2000 Olympics before winning back-to-back silver medals in the individual three-metre springboard in both 2004 and 2008.
Despatie has also won world titles in each of diving's three individual disciplines — the 1m springboard, 3m springboard and 10m platform — becoming the first diver in history to do so.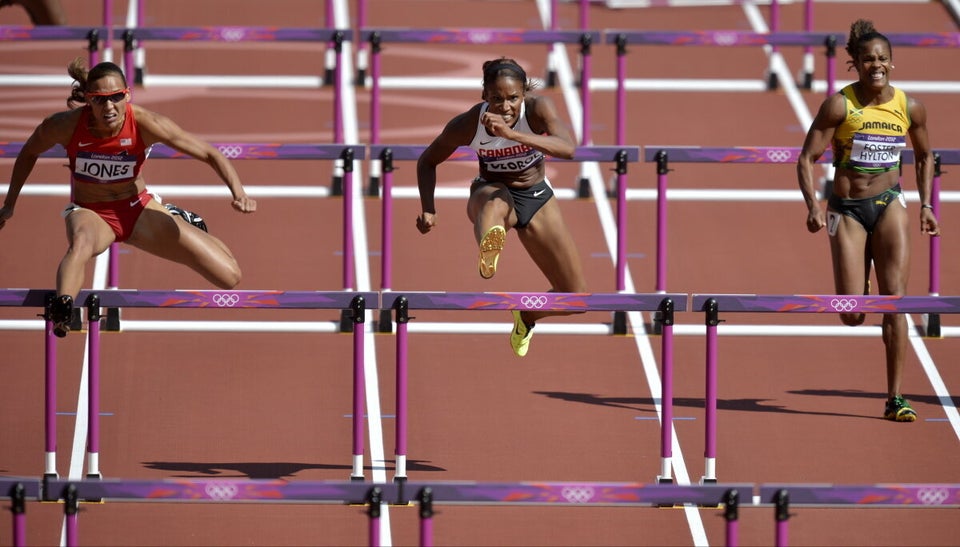 Day 10 At The London Games