 Despite a strong performance from a pair of Quebec swimmers, Canada still waits for its eleventh medal. Elise Marcotte and Marie-Pier Boudreau Gagnon finished fourth in women's duets synchronized swimming with a total score of 189.120 on Tuesday.
Boudreau Gagnon and Marcotte scored 94.500 in Sunday's technical round and 94.750 in Monday's qualification free routine and finished with 94.500 in the final round.
Their score was enough to move them into second place early in the event but the two were bumped down to third place after Russia's team of Svetlana Romashina and Natalia Ishchenko jumped to first place with their score of 98.900 in the final round.
Spain's team of Ona Ballestero Carbonell and Andrea Fache Fuentes sealed Canada's fate after their performance net the duo a second place finish, bumping China down to third place and knocking Canada off a podium finish.
This is a developing story. Please check back for more updates.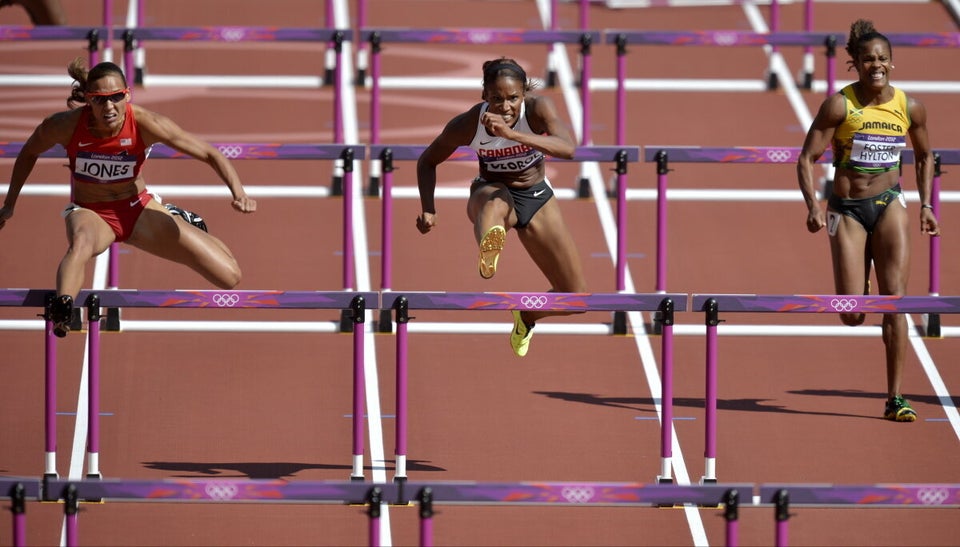 Day 10 At The London Games