The Duchess of Cambridge had a busy weekend.
Whether Kate Middleton was watching athletics, artistic gymnastics, or men's Laser sailing, she kept it casual and represented her country in authentic team Great Britain gear. This weekend wasn't the time for daring new looks, because with a busy schedule, keeping it simple works best.
Doing a fine job of showing the world how to wear athletic gear without looking like they just walked out of the gym, Kate relied on her go-to Olympic outfit of skinny jeans and a basic GB team top, opting for polo shirts when indoors and polar fleeces for athletics. She even watched sailing from a yacht in a windbreaker!
Though we're not sure where this falls in the royal wardrobe handbook, Kate even took her height down a notch when she chose a pair of ADIDAS red runners with her Zara skinny jeans, instead of the Stuart Weitzman heels she's been rocking. This weekend was also the first time we've seen Prince William in a baseball cap at the Olympics, looking equally as casual, yet stylish, as Kate.
Though the Prince has now left the Olympics to return to his post in Wales as an RAF search and rescue pilot, thankfully, Harry will be around to keep the Duchess company and maintain the Olympic ambassador duties. Hopefully, Kate feels comfortable enough with her brother-in-law to warn him away from the Angry Birds hat again.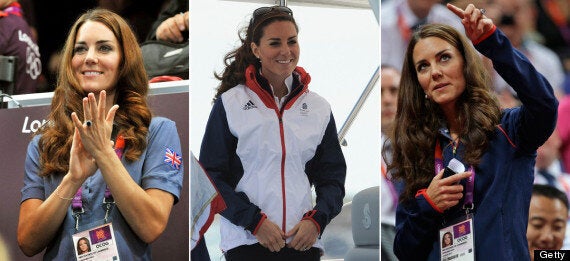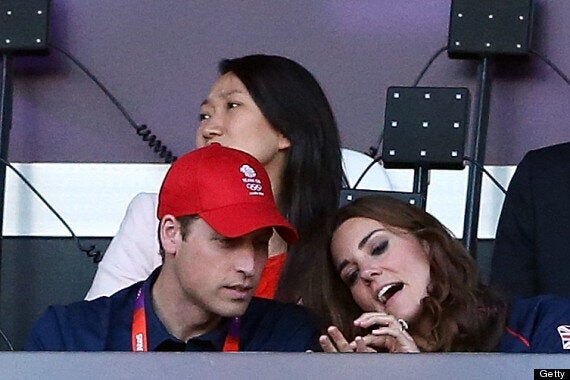 Take a look at all of Kate's Olympic looks: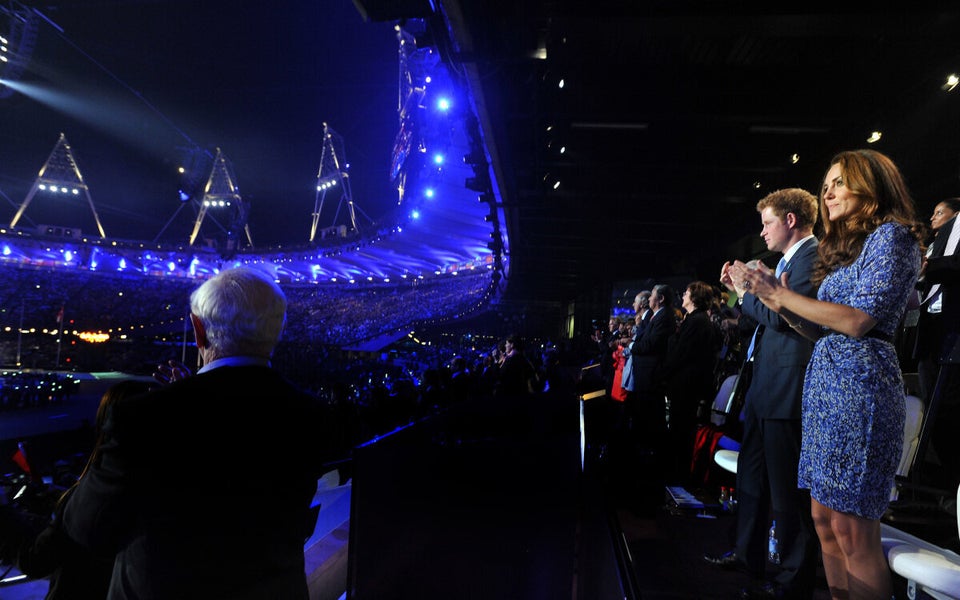 The Recent Royal Sightings