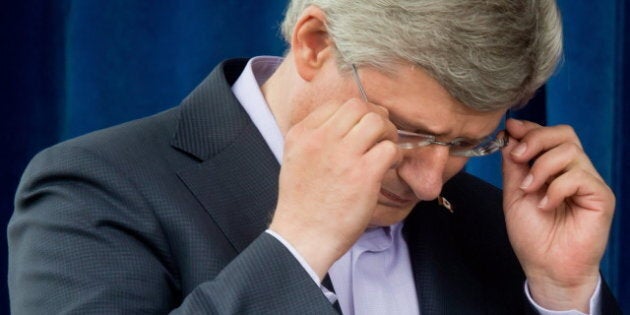 Prime Minister Stephen Harper is defending the independence of the environmental review process underway for Enbridge's Northern Gateway pipeline, telling reporters in Vancouver the project will be evaluated scientifically and a green light to proceed would not be based on politics.
"Decisions on these kinds of projects are made through an independent evaluation conducted by scientists into the economic costs and risks that are associated with the project. And that's how we conduct our business," Harper said.
"The only way that governments can handle controversial projects of this manner is to ensure that things are evaluated on an independent basis scientifically and not simply on political criteria," the prime minister added.
On Friday, the federal government announced a firm deadline to ensure the joint review panel charged with evaluating the pipeline completes its work by the end of 2013, without further delays. But Harper's cabinet will have the final say on the project.
"The government does not pick and choose particular projects," Harper said, "the projects have to be evaluated on their own merits."
Enbridge's proposed pipeline, to move bitumen from Alberta's oilsands across B.C. to a new marine terminal in Kitimat, B.C., for export to Asia, has been identified by the Harper government as beneficial to its international trade strategy.
The prime minister reiterated his government's position that trade with the Asia-Pacific region is of "vital interest" to Canada and British Columbia, as the country's Asia-Pacific Gateway.
Harper also reminded reporters of investments in last spring's budget to bolster federal government inspection and monitoring for resource development projects such as this one.
Harper was in Vancouver Tuesday to announce a new type of employment insurance benefits for parents of seriously ill children.
Green Party Leader Elizabeth May described Harper's comments about relying on scientific criteria as an "about-face" and said it's the first time she's heard him say that when it comes to the proposed pipeline.
"I'm pleased to hear any sign of reason from the prime minister on this project," she told guest host Hannah Thibedeau on CBC News Network's Power & Politics.
Journalists in B.C. were keen to get questions to the prime minister after sharp criticism of Enbridge from the prime minister's senior cabinet minister for B.C., James Moore, last week. Harper did not contradict Moore directly, but appeared to offer a somewhat softened version of the government's previous position on the pipeline.
Reporters were kept well back from Harper and Moore on Monday when they attended Conservative Senator Gerry St. Germain's annual summer barbecue.
Public opinion set against pipeline
Harper's stops on the West Coast this week come at a challenging time for supporters of the pipeline.
Public opinion polls suggest the majority in B.C. is against the Northern Gateway pipeline project. Some First Nations along the route are determined to block it.
Enbridge's efforts to garner approval for the project have been set back by recent oil spills along other Enbridge pipelines, including damaging revelations about the way Enbridge handled its 2010 spill in Michigan.
Last spring's budget implementation bill streamlined the regulatory approval process for major natural resources development projects like Gateway. A firm deadline has now been set to ensure the joint review panel charged with evaluating the pipeline completes its work by the end of 2013, without further delays.
Cabinet will have the final say on the project. A statement from Natural Resources Minister Joe Oliver's office Friday continued to emphasize its potential to create jobs and economic growth.
But last Wednesday, Harper's senior minister in B.C. James Moore told a private radio program in Vancouver that Enbridge had put a "sour taste in the mouth" with its past actions and wasn't doing enough to win the confidence of British Columbians generally, and its First Nations specifically.
Moore said doubts about the Enbridge pipeline were "widespread" and repeatedly denied the Harper government would simply ram through approval for the pipeline, despite recent changes to streamline the approval process.
It was not immediately clear from Moore's remarks whether he was speaking only for himself as a senior minister representing the province's concerns, or whether his dressing down of Enbridge was an early signal of a still-evolving position from the federal government.
Premier wants concerns addressed
On Friday, B.C. Premier Christy Clark continued the stance she'd assumed during the premiers' Council of the Federation meetings in Halifax last month, saying that unless B.C.'s concerns were addressed the project would not go through.
"Alberta and the federal government have to come to the table with British Columbia to talk about making sure B.C. gets its fair share and to talk about how we're going to protect our environment to the best standards of the world," Clark said.
"Once they do that we can start talking about the issues. But if they don't do it, the pipeline will not happen," the premier vowed again.
B.C. has registered as an intervenor before the joint review panel. Clark has expressed concerns over B.C. not receiving enough financial benefits from the pipeline to correspond with the risks it would assume.
The prime minister said Tuesday he had spoken to Clark as well as other premiers about the pipeline, but his office confirmed that their most recent conversation was over the telephone prior to the premiers meeting in Halifax. No meeting with the premier was listed on the prime minister's publicly-released itinerary for this week's B.C. events.
"I am not going to obviously share with you any private conversations I have had with any premier," Harper told reporters. "I am not going to get into an argument or a discussion about how we divide hypothetical revenues."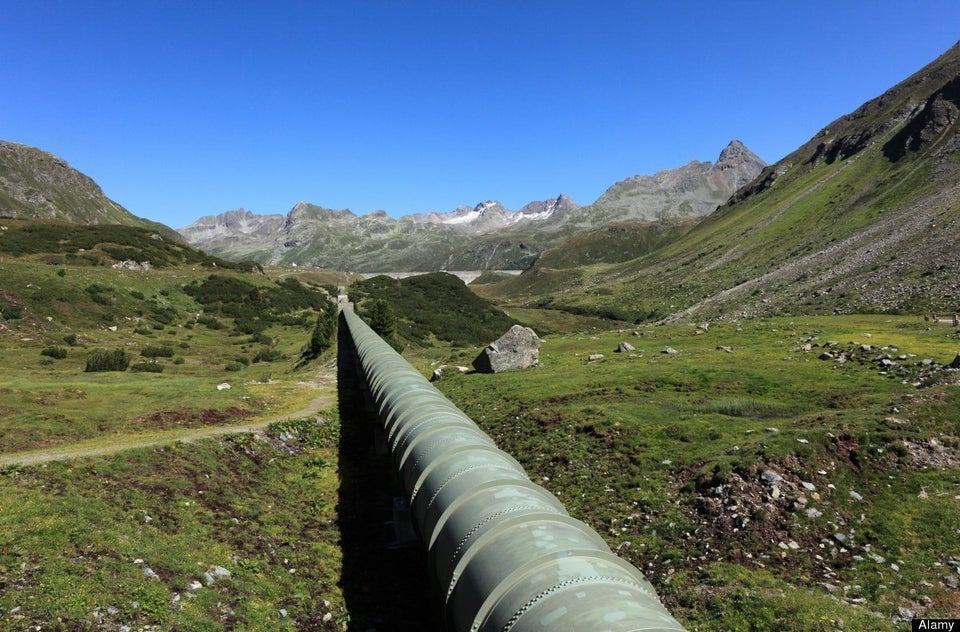 Top 5 Provincial Resource Spats