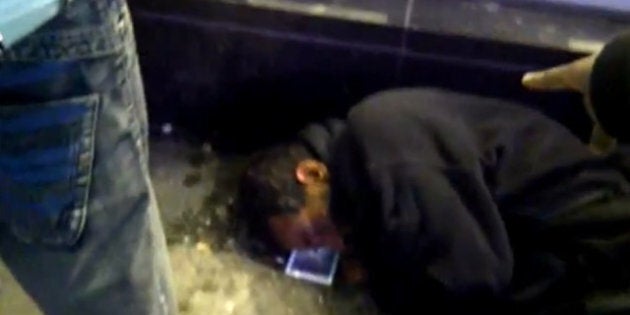 The ugly side of Toronto has surfaced in an online video that purportedly shows a young man urinating on the face of another man lying on the ground outside the city's Eaton Centre shopping mall.
The video has racked up more than 171,000 views as of Wednesday morning.
The video shows a young man approaching a man asleep on the ground. He appears to urinate on the man's face. The victim doesn't move. Off camera, people can be heard laughing. Another man comes into frame, pointing at the victim while laughing. "It's on his face," he says.
Twitter Reacts (Video Below)