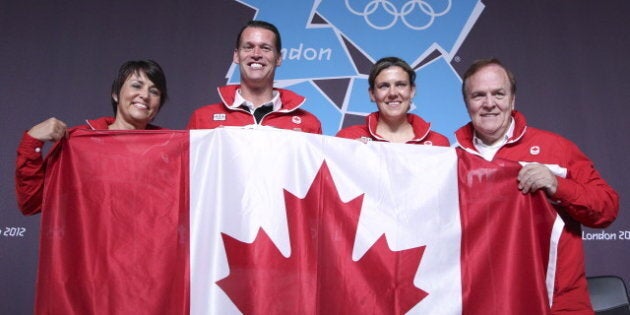 Canadian women's soccer captain Christine Sinclair is the flag-bearer for the Olympics closing ceremonies.
"This is a huge honour and I wish I could have my teammates right here with me," Sinclair said in a statement Sunday. "We want the next generation of young girls to dream of being in the Olympics and getting a medal around their necks. If we can instil in them just the belief that this can happen, then we have done our jobs."
She received the call Saturday night at 11:37 p.m. GMT Saturday tweeted Toronto Star reporter Robyn Doolittle. On Sunday, Sinclair received the The Queen's Diamond Jubilee Medal while she giving an in-studio interview with CTV. The medal is awarded to Canadians for their courage and for being a role model.
She steadied the Canadian women's soccer team through a tough round robin and quarterfinals. Then was seemingly unstoppable, scoring three goals, when she played against the United States in that heartbreaking 4-3 semi-final loss. Her six goals at these Games ties an Olympic record.
Canadian Olympic fans online and on twitter have been rallying support for the soccer star. They've even created the hashtag #SinclairForFlagBearer on Twitter.
Throughout her career she has been the symbol for women's soccer in Canada. A sport, that after today's bronze medal win, has a legion of new fans and admirers. Her 143 international goals puts her in the top 3 women soccer players all-time and she's won a number of honours as a college soccer player in the United States.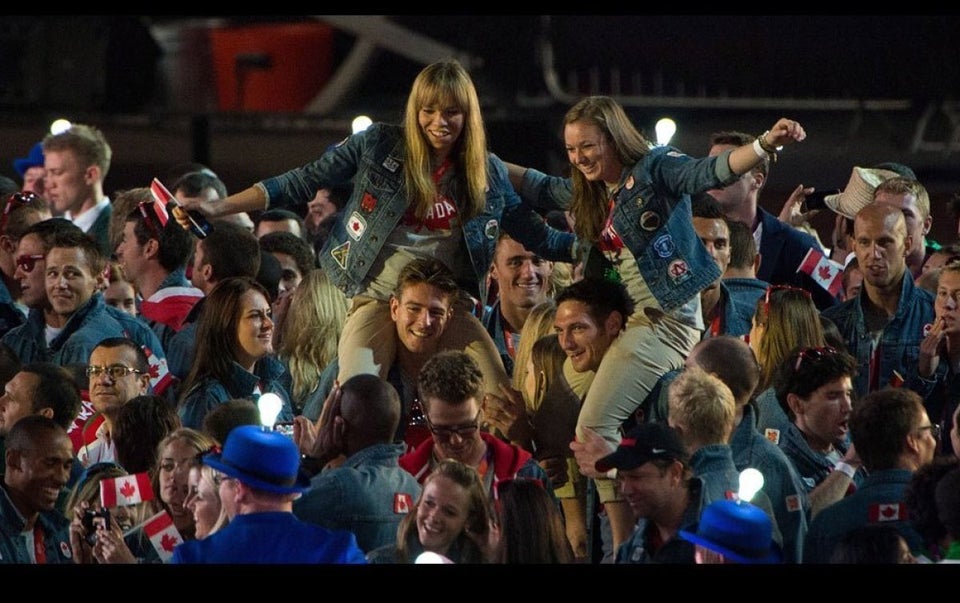 2012 London Olympic Highlights