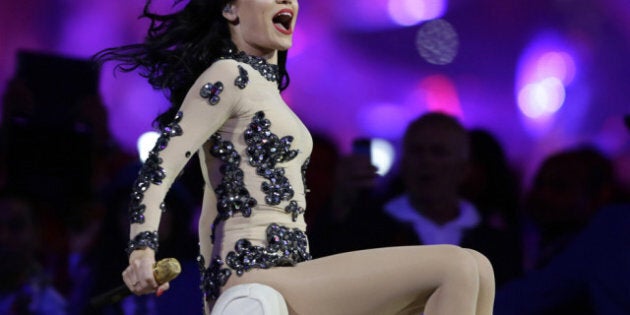 The Olympics have ended, but there's still a competition on for who can sport a nude bodysuit best.
British singer Jessie J performed at the closing ceremonies Sunday evening rocking not one but two flesh-coloured numbers with strategically-placed sparkles, followed by Mel B of the Spice Girls in all her glittering glory.
Nude bodysuits seem to be coming back en vogue years after Britney Spears' 'Toxic' video and Katy Perry's recent appearance at the Much Music Video Awards, but we remain undecided about who wears it best.
We're just happy no wardrobe malfunctions occurred during the televised event. As we recall, nude bodysuits have their drawbacks. Right, Katy?