And on the 16th night, the Duchess of Cambridge shopped her closet yet again.
Kate Middleton stepped out at the closing ceremonies in a Whistles dress we previously saw her wearing at the Queen's Jubilee concert in June. As the Spice Girls reunited, One Direction sang their little hearts out and Monty Python told us to look on the bright side of life, the Duchess smiled and whistled along in a perfectly bold outfit for the occasion.
The dress cost 150 British pounds (roughly $230 CAD), and since Kate was first spotted wearing it, it has been sold out each time it's arrived in store -- and as the frock belonged to last season, it is not longer in production. With a dapper Harry representing the Queen by her side, Kate looked stunning as she watched the Closing Ceremonies.
Throughout the Olympics, Kate repeated many of the same looks, including pieces like her favoured Canadian-designed Smythe blazer and her Stuart Weitzman wedges -- not that she neglected her favourite J-Brands. She found her Olympic uniform and got downright sporty representing United Kingdom in some of their official Olympic gear as she attended event after event. And yes, we even got to enjoy some Kate and Wills PDA.
Now that the Olympics are over, Kate can take a small pause and get out of those wedges and the spotlight.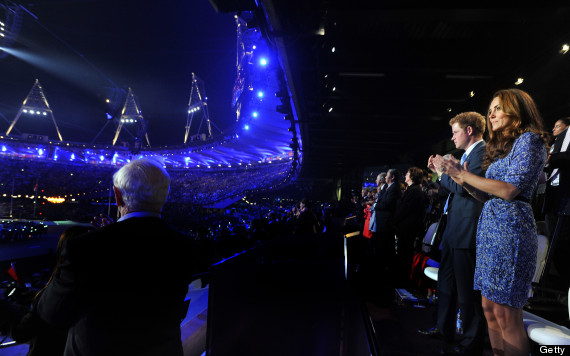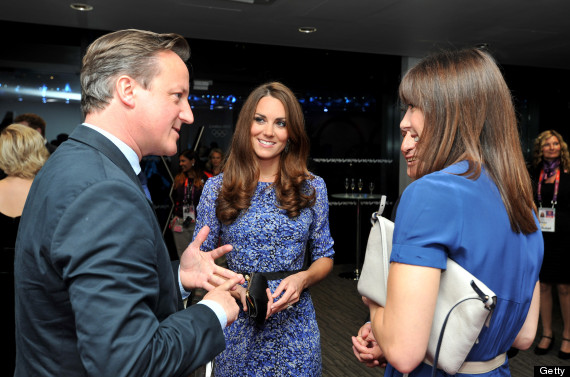 Here are all of Kate's look from the Olympics:
The Recent Royal Sightings