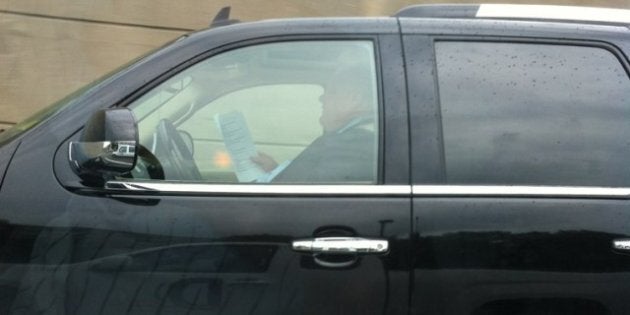 Toronto Mayor Rob Ford has admitted he was "probably" reading while driving after a photo of him looking at papers while behind the wheel went viral on Twitter.
When asked if reading while driving is a habit, Ford said "Yeah, probably. Trying to catch up on my work; you know, keep my eyes on the road, but I'm a busy man."
"It is ridiculous questions sometimes, seriously," the mayor continued. You can see video of Ford's answers from CTV here.
This isn't the first time Ford's driving has made headlines.
Using a phone or text device while driving can lead to a $155 fine, while watching an entertainment device can lead to a $110 fine. Other forms of distracted driving can lead to a charge of Careless Driving, fines from $400 to $2,000 and the possibility of having your license suspended for two years and as much as six months of jail time.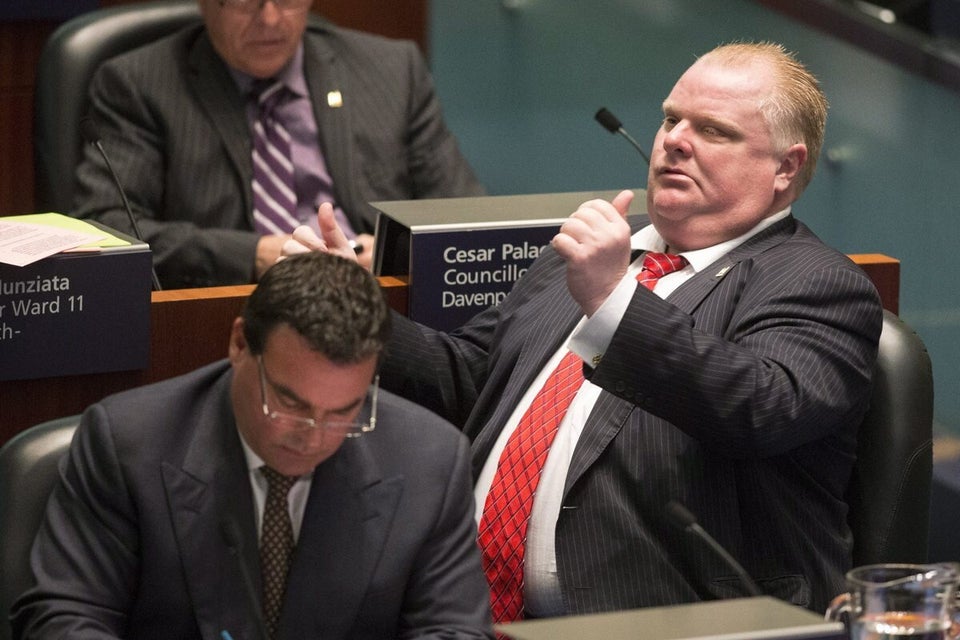 The Many Faces Of Rob Ford