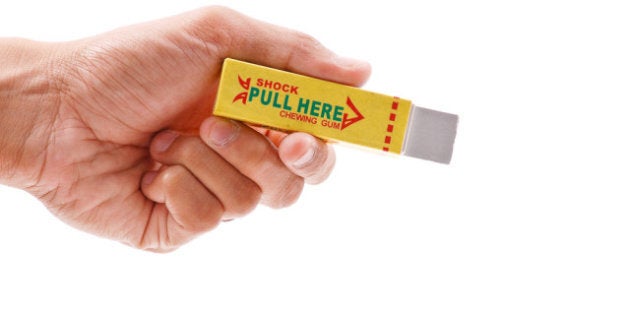 There's a reason why it's so easy to play a joke on Grams.
Researchers examined patients with several types of brain damage and found that the ventromedial prefrontal cortex (vmPFC) -- a section of your brain located right above the eyes -- controls our beliefs and doubts and is the reason why some people are more likely to fall for scams than others.
It's one thing to fool kids about monsters in the closet or to play a practical joke on co-workers, but researchers at the university were concerned about the vulnerability of seniors.
This makes Grams and Gramps easy targets for scams, frauds and yes, practical jokes. The Iowa study also found that the vmPFC begins to deteriorate as people pass the age of 60, according to neurology and psychology professor Daniel Tranel.
"We suggest that vulnerability to misleading information, outright deception and fraud in older adults is the specific result of a deficit in the doubt process that is mediated by the vmPFC," the researchers wrote in a press release.
Tranel and researchers at Iowa hope this will enable doctors and health experts to be more understanding when people over the age of 60 make decisions with not only health, but all aspects in life.