For 2 For Couples articles

An article in the new September issue of Vanity Fair reveals some interesting details about the life Will and Kate lead when they're not in the public eye -- a relatively down-to-earth domestic life in the country.
Indeed, when they're not living at Nottingham Cottage on the grounds of Kensington Palace, they reside in a rented five-bedroom farmhouse on the Welsh island of Anglesey -- close to where William is serving as a search-and-rescue pilot with the Royal Air Force. Their place is surrounded by thick woodland and is a short walk from the beach, where they go for daily walks with their cocker spaniel, Lupo.
"It's all very normal. The last time I went round, William was pottering around making tea and toast, very chilled and relaxed," a friend reveals to VF. Kate's daily life there involves "doing the shopping at the local supermarket, which might be Waitrose, one of the more upmarket grocers, or Morrisons, which is famous for its cut-price generic brands. The only clue to her royal status as she pushes her cart down the aisles is the protection officers who follow her at a discreet distance."
They spend quiet date nights in watching DVDs, with Kate often cooking Will's fave meal, roast chicken -- "they just enjoy being together at home. No one bothers them in Anglesey, there are few paparazzi, and they love the countryside," reveals a friend. Adds another: "Kate was on the King's Road not so long ago carrying a shopping bag with a chicken in it that she was taking home to cook for William's supper. That's their idea of the perfect night."
On occasion, though, they do head to a local pub where William has a pint of beer and Kate a glass of white wine.
Because even a Royal Couple loves a fun night out at a pub.
Check out the many ways Kate and Will are just like us.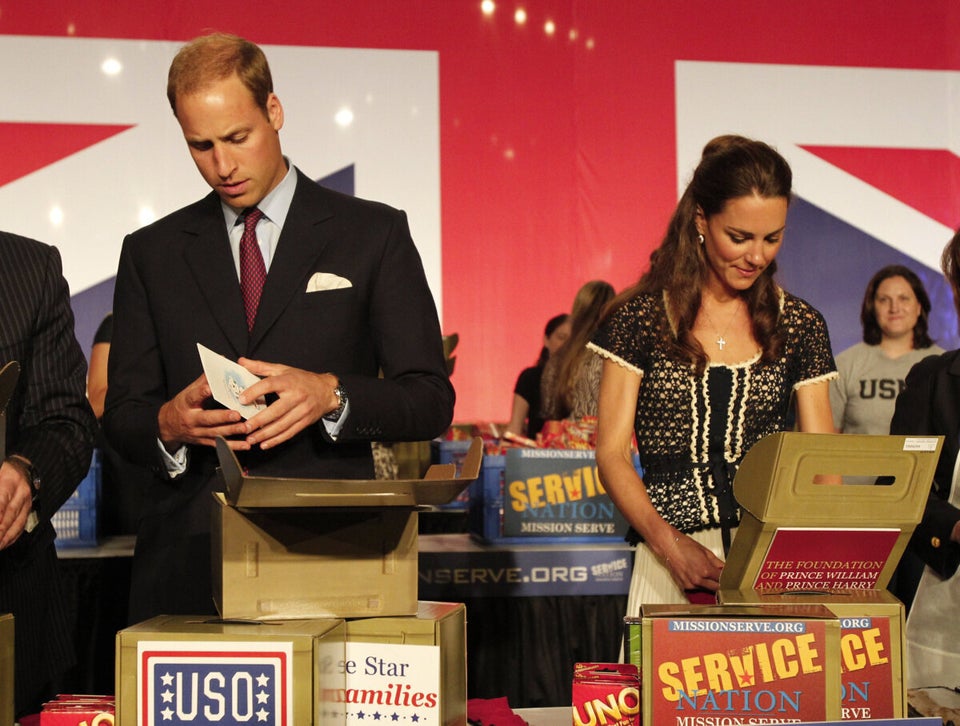 Kate & Will Are Just Like Us